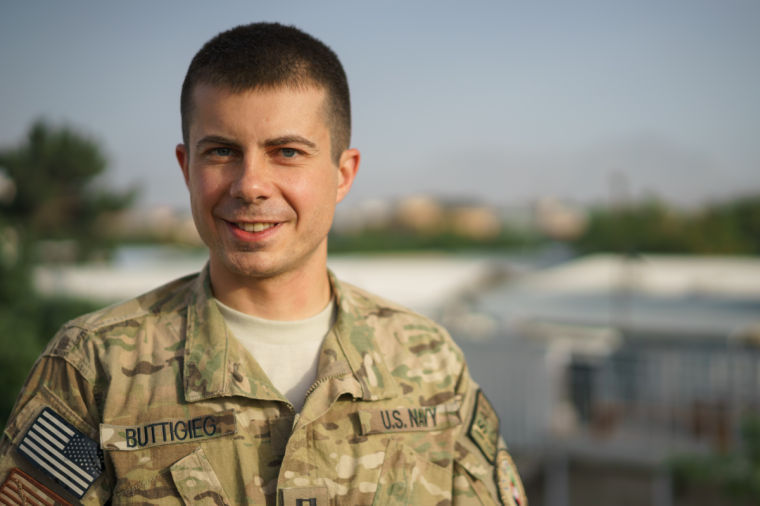 (Photo: Pete Buttigieg, who served as an intelligence officer in the United States Navy Reserve, attaining the rank of lieutenant and deploying for the War in Afghanistan in 2014.)
Presidential candidate Pete Buttigieg found himself in the crosshairs of a firebrand pastor this week, who claimed the openly-gay politician would crack down on Christianity if elected in 2020, and that his LGBTQ supporters wanted to turn America into a "homocracy," reports Newsweek.
Bishop E.W. Jackson, a failed Republican candidate for the U.S. Senate, made the comments on Tuesday during a segment on his radio broadcast, which is known as "The Awakening."
Referencing Buttigieg, Jackson claimed a "normal man" would be "disgusted by the idea of two men kissing each other on the mouth" and fumed against political correctness.
"I know that as much as these LGBT activists say that I want a theocracy, which I don't because I don't want to punish them or put them in jail for what they are doing, I want to see them converted. But I guarantee they would love to see you or me punished or put in jail. You know what, we don't want a theocracy, but I guarantee you, they want a homocracy."
LISTEN: