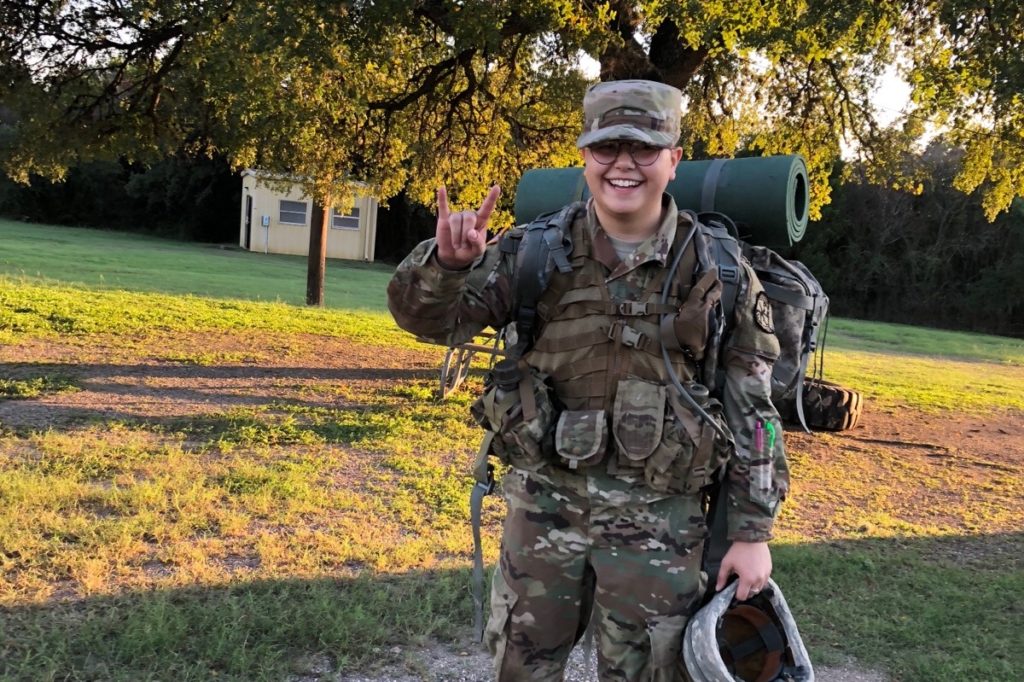 (Photo: Map Pesqueira)
Try telling Map Pesqueira that the transgender troop ban is not a ban, reports The Daily Beast.
The University of Texas at Austin freshman revealed this week that he had lost his military scholarship because he is a transgender man, as The Daily Texan first reported. His is the first known case of a person losing such a scholarship due to the Trump administration's policy on transgender service, which went into effect on April 12.
"It's awful," Pesqueira told The Daily Beast. "I'm so hurt by it."
READ MORE HERE:
https://www.thedailybeast.com/meet-map-pesqueira-the-first-trans-person-prevented-from-joining-the-military-by-trumps-ban