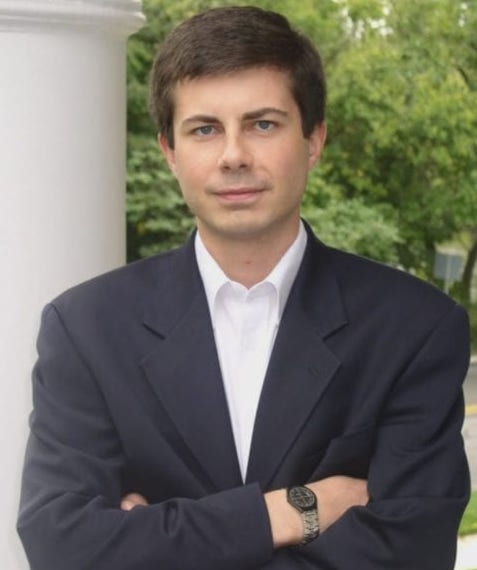 Pete Buttigieg has risen to third place in a new national poll on Democratic presidential contenders, reports the Advocate.
Former Vice President Joe Biden, who is expected to announce his presidential campaign next week, came in first in the Change Research poll of more than 2,500 likely Democratic primary voters, with the support of 21 percent. U.S. Sen. Bernie Sanders of Vermont had 20 percent, while Buttigieg, a gay man who is mayor of South Bend, Ind., had 17 percent.
Buttigieg has placed high in voter polls in the early caucus and primary states of Iowa and New Hampshire, but this is a notable result in a nationwide poll. He had only 2 percent support in Change Research's previous poll, conducted in March.
READ MORE HERE:
https://www.advocate.com/politics/2019/4/19/pete-buttigieg-rises-third-national-presidential-poll