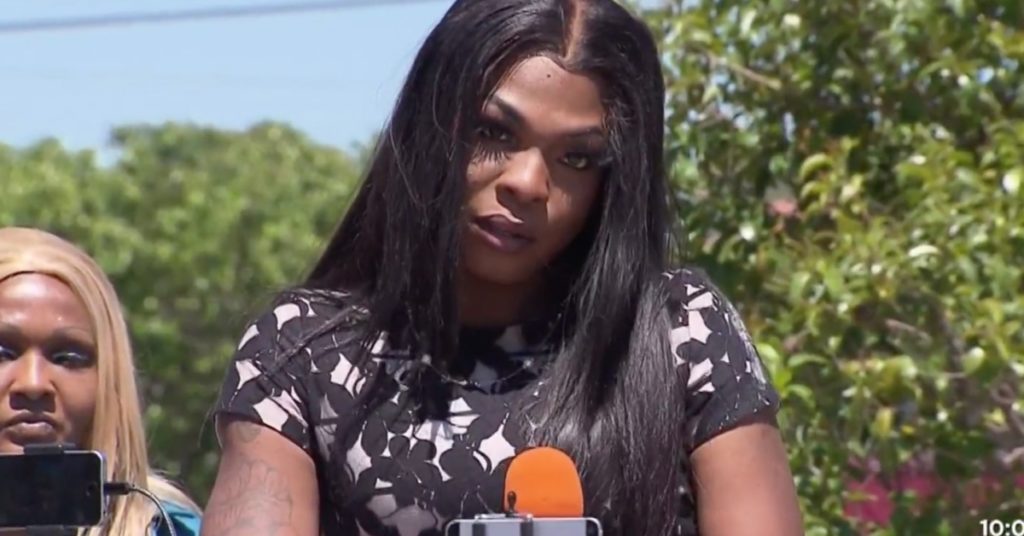 (Photo: Muhlaysia Booker)
For the first time, the transgender woman who was violently beaten in Dallas, Texas earlier this month is speaking publicly about what happened, reports www.nbcdfw.com.
The attack on 23-year-old Muhlaysia Booker is being investigated as a hate crime.
Saturday, she tearfully thanked supporters and demanded justice at a rally and press conference.
"This time it was me. The next time could be someone else close to you," Booker said.
Booker was brutally beaten on April 12 outside Royal Crest Apartments in southeast Dallas. She was behind the wheel of a dark-colored vehicle when she accidentally backed into a white car.
Police said the man she hit chased her down and demanded she pay for the damage. Minutes later, cell phone video showed a crowd gathered around Booker. Police said the man she hit offered others $200 to beat Booker.
The video showed Booker being punched and kicked as she tried to protect herself on the ground.

The video ended with a group of women carrying Booker to safety.
She suffered a swollen face and broken wrist.
WATCH: