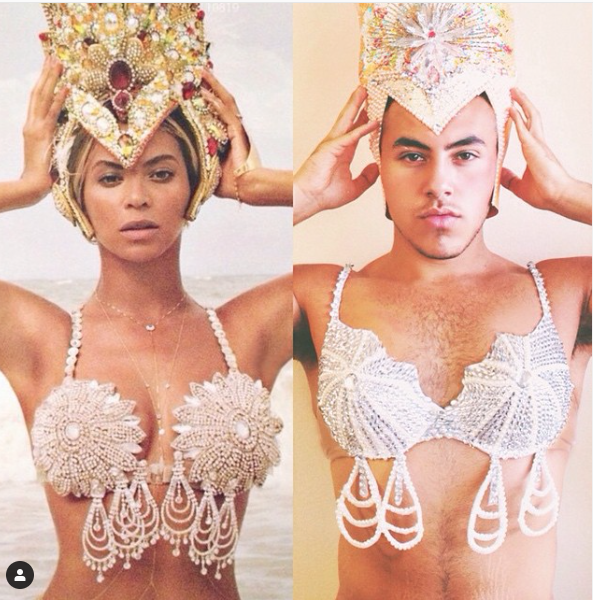 In 2013, Mina Gerges began posting recreations he'd made of iconic celebrity photos to Instagram, featuring everyone from Kim Kardashian and Rhianna to Beyoncé, Megan Fox, Nicki Minaj, and many more, writes Willa Bennettat them.us.
For the young Egyptian-Canadian student, the photos were a low-budget, low-pressure, often intentionally humorous way to stan his favorite divas while highlighting the extremes to which they took their own images, contrasting some of the world's best known (and most photoshopped) portraits against parodies he'd made in mere hours.
Then, in early 2015, Buzzfeed picked up on the project, and his life changed forever.
His photos went viral, both earning him 40,000 new Instagram followers in short order and outing him as gay to his conservative Middle Eastern family, who'd previously been unaware of his social media presence. 
READ BENNET'S FASCINATING INTERVIEW WITH GERGES HERE: