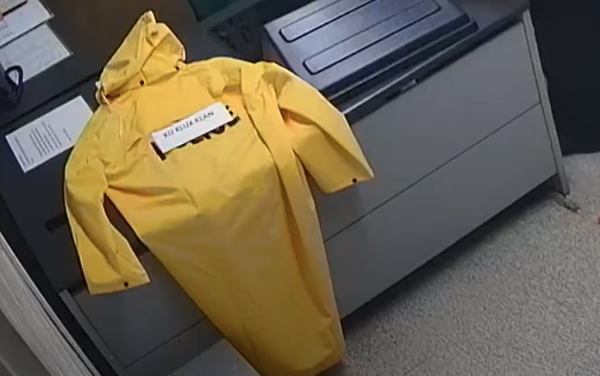 Sheffield Lake, Ohio Police Chief Anthony Campo resigned several days after he was caught on camera putting a "Ku Klux Klan" sign on a Black officer's desk, reports LGBTQ Nation.
Surveillance video from this past Friday shows Campo carrying a piece of paper with the words "Ku Klux Klan" and laying it on top of a yellow jacket on the officer's desk. The jacket, according to Cleveland.com, was laid out to look like a robe and hood.
"He thought this was just a joke," Sheffield Lake Mayor Dennis Bring said. "How can you possibly think that you can put something on somebody's jacket like that, and especially if they were African American, and think this is a joke? This is the most egregious and offensive thing you could possibly do. And it's embarrassing and disgusting."
The victim's name has not been made public. Bring said that he had an "emotional" conversation with him on Wednesday.
"It took us 10 minutes to talk to each other because we both sat there crying," he said. 
READ MORE HERE:
https://www.lgbtqnation.com/2021/07/police-chief-busted-camera-putting-kkk-sign-black-officers-desk/