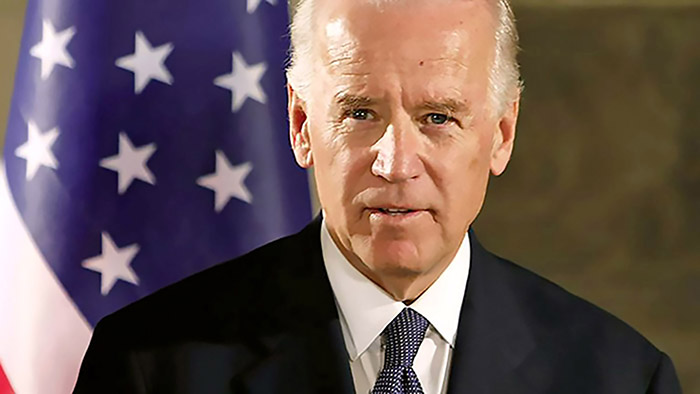 Maybe it's just for now, but I am relishing press conferences and Covid briefings. I like seeing Joe give us an update on this or that policy. It's fun to meet these competent new executives and hear their detailed agendas.
INTO THE LIGHT
For four years, it has been my unpleasant duty to announce tedious antigay and anti-trans regulations imposed on government agencies and cabinet departments by Trumpy lawyers and bureaucrats. I've had many concerns about this state of affairs.
First, these types of stories are depressing. All the many policy breakthroughs that went under the radar during the Obama presidency were repeatedly being overturned; our community's safeguards stripped away as we watched helplessly.
Second, who wants to write about, let alone read about, some arcane memo from the Housing Department or Health and Human Services or the Department of Education's Office of Civil Rights that may contort settled law to our detriment? Not us! I'd much rather write about a gay cannibal or a rightwing preacher caught pants-down in the park. I assume you share my news preferences.
Third, I could never keep track of these developments. These policies would be drafted and then discussed and then formalized so I never quite knew if I had already spent six paragraphs writing about them or not. There were so many, from so many departments, that I was never sure which ones I had covered. And after awhile it felt like more of the same over and over again. We had not even digested the latest travesty when another was forced down our throat and yet another was boiling over in the Trump kitchen's hideous hotpot of homophobia.
In just the very last week of Trump's days in office, one of these jackasses from the Justice Department issued a 22-page memo that undercut the High Court's June, 2020, ruling in Bostock; the surprise gay rights verdict that defined "sex" discrimination to include gay and trans bias. What the hell?
And on January 19, a federal court in North Dakota ruled that some Catholic medical group need not deal with transition services for transgender patients, relying in part on policy laid out by Trump's department of Health and Human Services that ran counter to Bostock ruling even though it was issued after the High Court decision was released! Indeed, yet another HHS rule, one that essentially green lit GLBT discrimination for all social services programs under its auspices, was formalized in early January and scheduled to go into effect this February, after Biden's inauguration.
But guess what? Our troubles are over.
On Day One, President Biden issued an executive order dictating that every federal agency will now treat GLBT bias as a subset of sex discrimination in line with the High Court's ruling. Although the Bostock decision involved workplace laws, its implications run through every federal statute and every government policy that reference sex discrimination. Think Title IX in Education or the Fair Housing Act.
That 22-page memo? It was promptly deleted from the Justice Department website and repudiated by Biden's temporary head of Civil Rights at Justice, Greg Friel. That HHS rule? Not gonna happen. That North Dakota ruling? Expect to see it appealed to the U.S. Court of Appeals for the Eighth Circuit with HHS under new management and its antigay policy reversed. As for the rest of the Trump rules and regulations. Kiss them goodbye, along with the ban on transgender military service that was gone in less than a week.
---
LET'S GET SERIOUS
I was certain that after Biden was inaugurated I would lose my interest in cable news, which I had scanned for negative news of Trump. I thrived on stories about chaos in the West Wing, screaming fights in the oval office, conflict between Trump advisors, pouting from the President. Don't misunderstand me. I was ecstatic that these phenomena would be coming to an end. I just assumed it would be kind of dull to watch efficient government in action.
So far, this is not the case. Maybe it's just for now, but I am relishing press conferences and Covid briefings. I like seeing Joe give us an update on this or that policy. It's fun to meet these competent new executives and hear their detailed agendas. As I write, I'm watching POTUS with the sound off, but I can tell from the captions he's discussing limiting auto emissions and capping abandoned wells. Good ideas, Mr. President! (Sharp salute.) We're with you!
---
LIFE'S A BITCH
I realize that I haven't written to FIGHT readers since the very end of December, so we have not shared the extraordinary and frightening last days of Trump. But you know what? I don't care anymore. I don't even care about the impeachment trial. 
I guess there were a few gay men in the Capitol riot, including a hairdresser from Huntington Beach, Kristopher Martin, who goes by the onscreen moniker: "Adorable Deplorable." Anyone know this guy?
"I just got back from storming the Capitol," he preened in a video from his hotel room. "It was successful. For all you bitches on Facebook going crazy talking about it was Antifa, and saying it wasn't us, it was us! We proudly took back our Capitol."
"I'm only at the hotel to get some gear on, I'm going back, baby," Adorable went on excitedly. "They brought the National Guard out for us and shit. We had the fucking cops running from us. Not because they are bitches but because they're smart."
Later, Mr. Martin told the Orange County Register he had not entered the Capitol and had hung out with a nurse and a teacher watching from the grounds. He said he regretted "not doing my homework" and thought at the time that the January 6 protest was peaceful. I guess his business has suffered from angry yelp reviews and he is now "afraid for his life." Really?
You probably also read that the guy in the horns and fur lives with his mother, calls himself a freelance voice-over artist (even though he does not seem to have actually done any voice overs) and has refused to eat in jail because the food is not organic.
Throw away the keys, Bitches. 
---