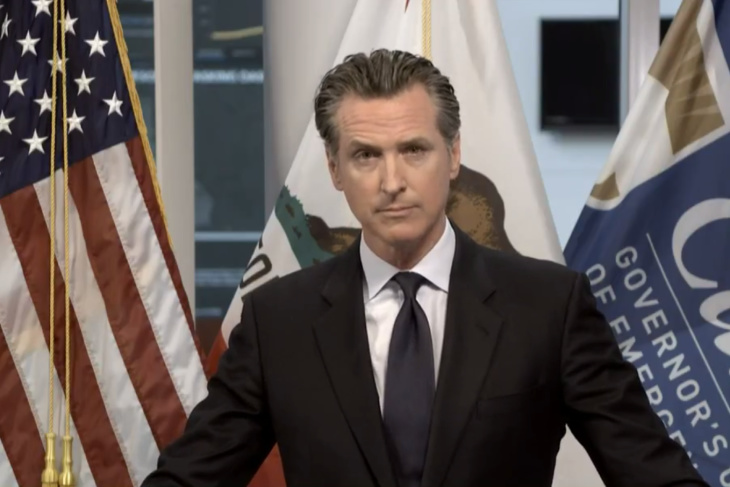 (Photo: Gov. Newsom)
The day after California officials revealed that the number of deaths related to coronavirus in the state had passed 7,000, Gov. Gavin Newsom said Monday that there have been 8,358 new cases reported in the state over the past 24 hours. The 14-day trend showed only a slightly lower number, reports Deadline.
As a result, he announced he is requiring all counties to close their restaurants, movie theaters, family entertainment centers, wineries, zoos and bars.
Additionally, L.A. and 29 other counties on the state's monitoring list must close fitness centers, places of worship, nail and hair salons and indoor malls. Other L.A.-local counties impacted include Santa Barbara, Ventura, San Diego, Orange and virtually every other county in Southern California.
READ MORE HERE:
https://deadline.com/2020/07/california-gavin-newsom-closes-restaurants-indoor-operations-in-state-1202984427/