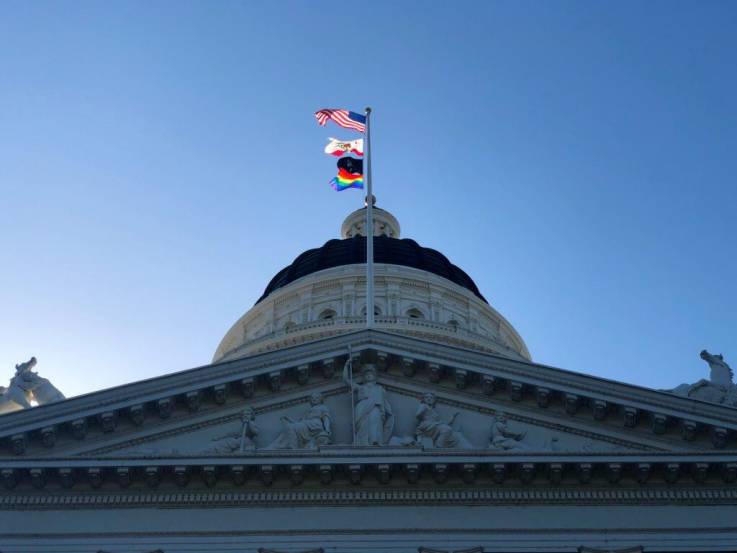 For the first time in state history, the flag of LGBTQ Pride flies above the California Capitol, reports The Sacramento Bee.
The Rainbow Flag, which sits below the U.S. and California state flags, will fly til July 1.
It's no coincidence that this historical act — mirroring similar ones in Colorado and Wisconsin – comes amidst a President Donald Trump administration ban on the flying of such flags at U.S. embassies.
"In California, we celebrate and support our lesbian, gay, bisexual, transgender and queer community's right to live out loud – during Pride month and every month," California Gov. Gavin Newsom said in a statement Monday. "By flying the Pride flag over the State Capitol, we send a clear message that California is welcoming and inclusive to all, regardless of how you identify or who you love."