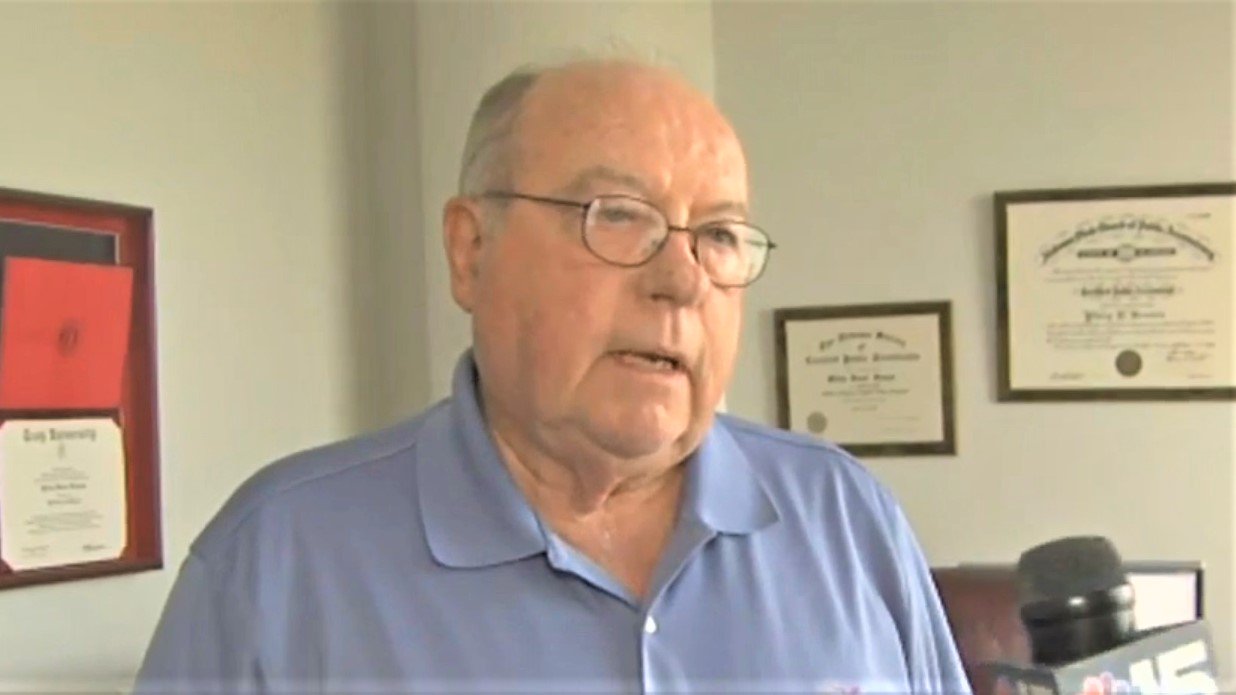 (Photo: Phil Benson)
Republican Mobile County Treasurer Phil Benson defiantly told a reporter from a local news station to read the biblical story of Sodom and Gomorrah when she came to ask him about his recent anti-LGBT rant that he posted on Facebook, reports Raw Story.
The controversy surrounding Benson started when he reacted angrily to a story about a bakery getting sued for refusing to serve an LGBT wedding.
"Freaking queers have gotten too much sympathy," Benson wrote on Facebook in response to the story.
Local news station NBC 15 sent out reporter Andrea Ramey to question him about his remarks, and he tried to insist that she read Chapter 19 of Genesis, which details the destruction of the cities of Sodom and Gomorrah over their homosexuality.
READ MORE AND SEE VIDEO HERE:
WATCH: Alabama GOP official berates reporter about Sodom and Gomorrah after she questions his anti-LGBT rant