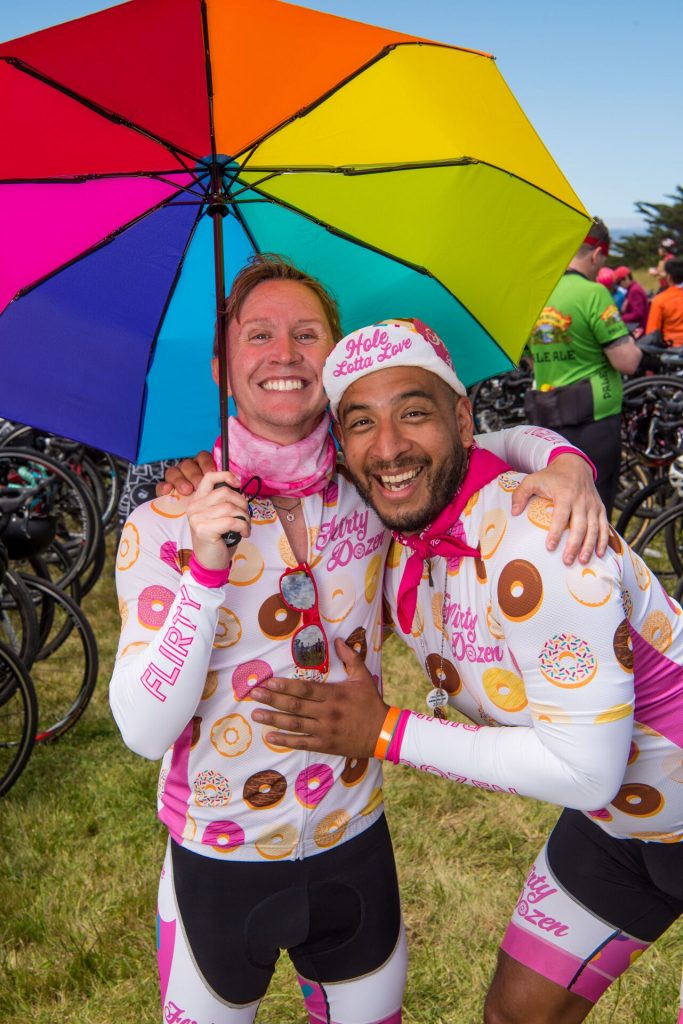 The finish line for AIDS/LifeCycle—the world's largest annual HIV/AIDS fundraiser—will be returning to West Hollywood at Fairfax High School on Saturday, June 8, during the same weekend as LA Pride.
Crossing the finish line marks the tremendous accomplishments of thousands of cyclists, supported by hundreds of volunteer "roadies," who complete their 7-day, 545-mile journey from San Francisco to Los Angeles.

With proceeds benefiting San Francisco AIDS Foundation and the HIV/AIDS-related services of the Los Angeles LGBT Center, participants departed from San Francisco on Sunday, June 2.

"Bringing back the finish line to West Hollywood was an easy decision for us to make because the ride and the city have a deep history that dates back more than 30 years. West Hollywood, disproportionately impacted by HIV and AIDS, embraced the ride when it began as California AIDS Ride," said AIDS/LifeCycle Ride Director Tracy Evans. "We're 'going back to our roots' and standing in unison with the city to make the bold statement: We will continue to ride until the epidemic is over. And with L.A. Pride taking place during the same weekend, our riders and roadies have more reasons to celebrate their heroic achievements with their families and friends!"

Families, friends, and other spectators are encouraged to cheer on the cyclists and roadies as they reach the finish line. Participants will traverse east on Santa Monica Blvd., one of the major thoroughfares in West Hollywood, and then head south on N. Ogden Drive to reach Fairfax High School's entrance. The spectators' grandstand will be located at the southwest corner of Melrose Ave. and N. Ogden Dr.
AIDS/LifeCycle's sponsors include Gilead, FedEx, Wells Fargo, and United Airlines. The official bike sponsor is Cannondale.