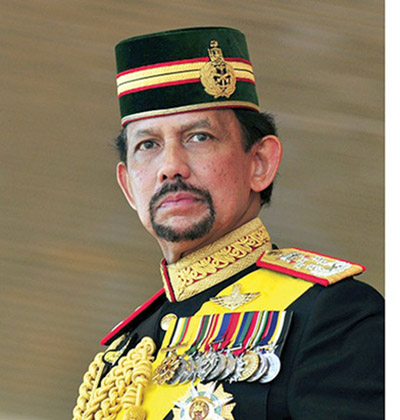 (Photo: Sultan of Brunei Hassanal Bolkiah)
On April 3, Brunei will legalize the stoning to death of LGBT people.
The Daily Beast asked the State Department for their response to this horrific new law.
After nearly 24 hours of declining to clarify its position, the State Department finally sent The Daily Beast a statement saying the U.S. was "concerned" about the new law, minutes after they published a story noting Secretary of State Mike Pompeo and the department's silence.
However, when asked by The Daily Beast, Pompeo and the Department of State declined to directly condemn, or state an objection to, the stoning to death of LGBT people.
READ MORE HERE:
https://www.thedailybeast.com/pompeo-and-trump-admin-silent-on-bruneis-law-to-stone-lgbt-people-to-death