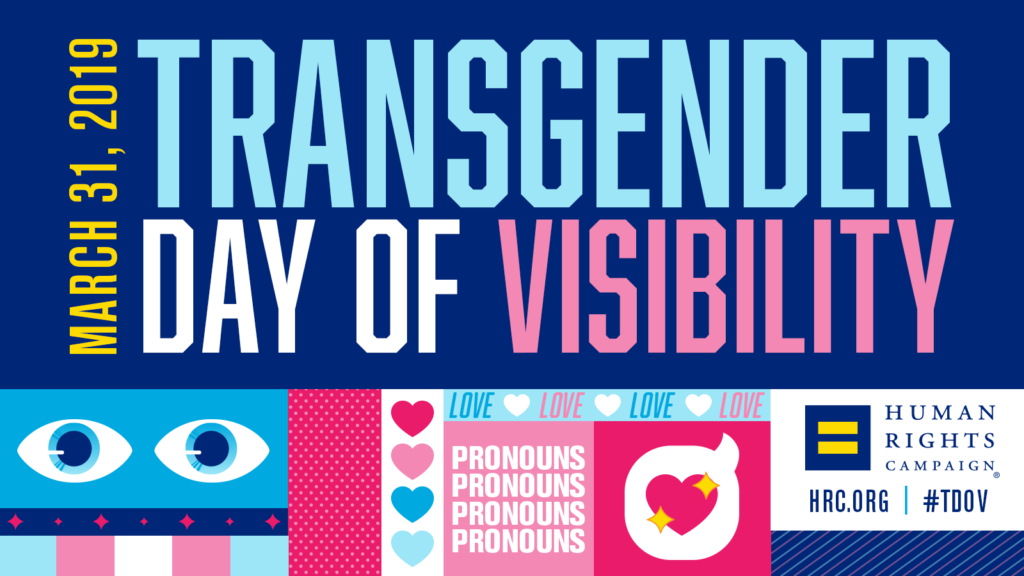 The City of West Hollywood and its Transgender Advisory Board is hosting a community event for Transgender Day of Visibility.
The event will take place TODAY, Sunday, March 31, 2019 from 11 a.m. to 2:30 p.m. at Plummer Park, located at 7377 Santa Monica Boulevard. It is free and open to the public.
International Transgender Day of Visibility is recognized every year on March 31 in locations around the globe. It is a day to celebrate transgender people throughout the world and honor the courage with which it takes to live openly and authentically, while also raising awareness around the discrimination that trans people still face.
In 2019, International Transgender Day of Visibility takes on specific importance as the LGBT community fights against the Trump Administration's egregious military ban on trans troops. In March, the Department of Defense outlined its 30-day plan for implementation of new policies that require members of the military to serve as the gender they were assigned at birth, effectively undoing the Obama Administration's policy from 2016.
The City of West Hollywood's International Transgender Day of Visibility event will take place in the fresh air and sunshine at Plummer Park with a DJ spinning house music, an open mic, an art display, and food trucks to grab a snack. The first 200 guests to arrive will also receive a ticket for a free taco lunch. Two-hour free parking will be available on a first-come first-served basis in the north and south lots of Plummer Park.
The City of West Hollywood is one of the first municipalities to form a Transgender Advisory Board, which addresses matters of advocacy on behalf of transgender people in the areas of education, community awareness, and empowerment, and makes recommendations to the West Hollywood City Council. Through its Transgender Advisory Board, the City of West Hollywood regularly co-sponsors programming, which includes a job fair organized by the Los Angeles LGBT Center's Transgender Economic Empowerment Project in order to connect transgender women and men with employment resources and opportunities. The City also recognizes Transgender Awareness Month and Transgender Day of Remembrance each November. 
For more information about the City of West Hollywood's Transgender Awareness Month events, visit www.weho.org/tam.