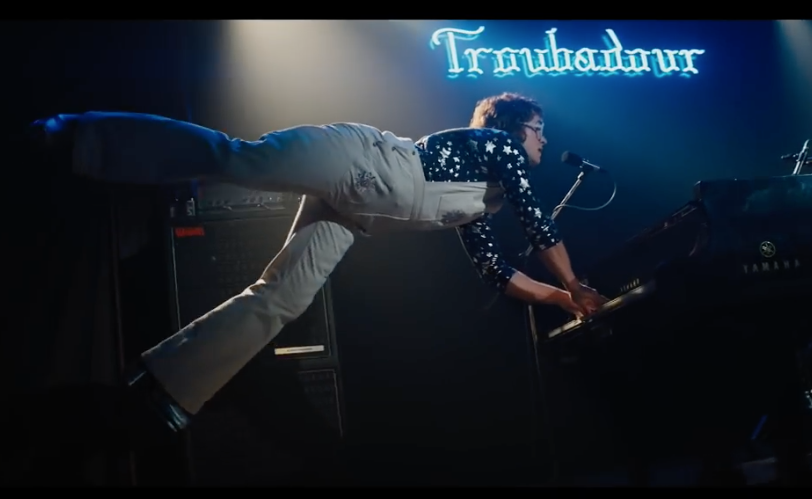 (Scene from upcoming "Rocketman")
Forty seconds of footage could be lost from the upcoming Elton John biopic Rocketman in a bid to lower its age rating, according to the Daily Mail.
The offending scene features stars Taron Egerton as John and Richard Madden as his lover and manager John Reid naked in bed together, but although their bare bottoms are on display, intercourse is not depicted, reports The Guardian.
The report claims the scene is felt by studio Paramount to be sufficiently racy to rule out a PG 13 rating. Director Dexter Fletcher is said to be under pressure to trim it from the final cut, reports The Guardian.
However, John was previously reported to have said that nothing should be off-limits in this authorised life story, telling the film-makers to "tell it all. Go as R-rated as you need to."
WATCH MOVIE TRAILER HERE: