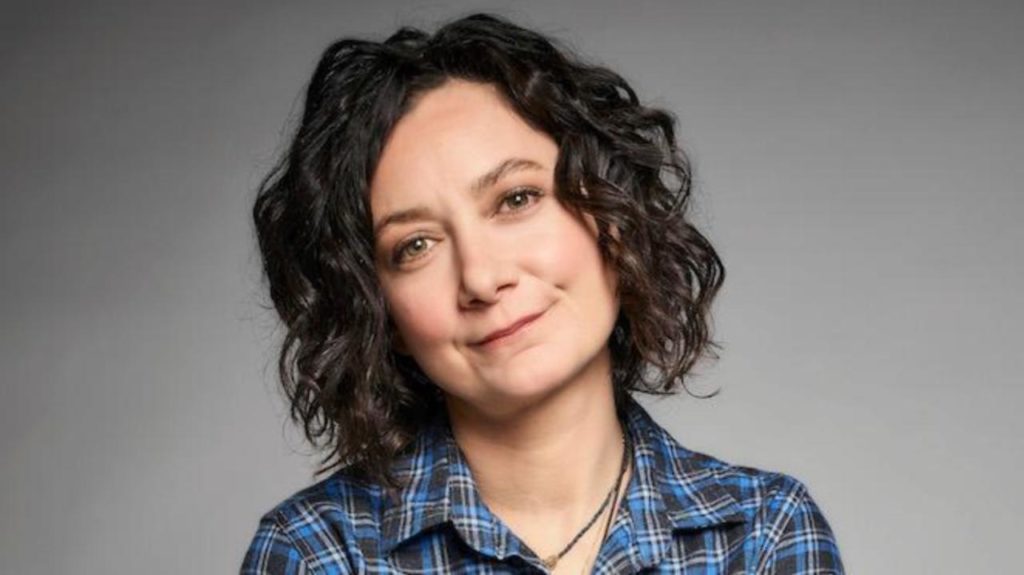 (Photo: Sara Gilbert)
As the main cast of "The Conners" were signing deals to pave the way for an inevitable Season 2 renewal by ABC, Roseanne Barr was lashing out at executive producer Sara Gilbert, comparing her former TV daughter to Hannibal Lecter, reports toofab.
The comedian, who was fired from the "Roseanne" revival after a racist tweet, blames Gilbert for that as well, telling the Washington Post that it was Gilbert's tweet calling her comments "abhorrent" that led to ABC president Channing Dungey canceling the show last May.
Barr came under fire after a tweet in which she compared former senior White House adviser Valerie Jarrett, who is black, to an ape, reports toofab.
At the time Gilbert tweeted:
"Roseanne's recent comments about Valerie Jarrett, and so much more, are abhorrent and do not reflect the beliefs of our cast and crew or anyone associated with our show. I am disappointed in her actions to say the least."
"Wow! Unreal," Barr tweeted in response to Gilbert's original comment. Nearly a year later, her stance hasn't softened at all. "She destroyed the show and my life with that tweet. She will never get enough until she consumes my liver with a fine Chianti," Barr told The Washington Post.
READ MORE HERE:
http://toofab.com/2019/03/21/roseanne-barr-sara-gilbert-ruined-my-life-conners-cast-deals-season-2-abc/