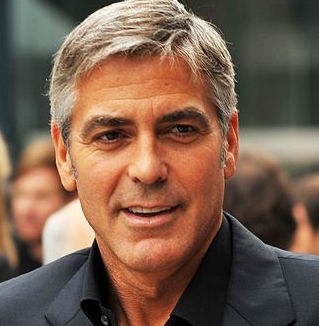 "On this particular April 3rd the nation of Brunei will begin stoning and whipping to death any of its citizens that are proved to be gay," George Clooney wrote in a new op-ed, reports Gay Star News.
"Let that sink in. In the onslaught of news where we see the world backsliding into authoritarianism this stands alone."
The Oscar-winning actor wrote about Brunei for an op-ed in Deadline.
In his op-ed, he announced he would be boycotting the nine hotels in the world owned by the Brunei Investment Agency (BIA). He made the decision over the country's upcoming law allowing authorities to stone people to death found guilty of having gay sex.
The nine hotels are:
The Dorchester, London
45 Park Lane, London
Coworth Park, UK
The Beverly Hills Hotel, Beverly Hills
Hotel Bel-Air, Los Angeles
Le Meurice, Paris
Hotel Plaza Athenee, Paris
Hotel Eden, Rome
Hotel Principe di Savoia, Milan
READ MORE HERE: