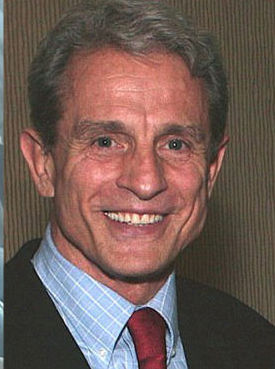 (Photo: Ed Buck)
Political activist Ed Buck was hit with a wrongful death lawsuit Tuesday in connection with a young man's fatal overdose in 2017 at the Democratic donor's West Hollywood apartment, reports NBC News.
Gemmel Moore's mother, LaTisha Nixon, filed the lawsuit in California Superior Court against Buck, Los Angeles District Attorney Jackie Lacey, the assistant district attorney and others.
After Moore's death in Buck's home, L.A. investigators ruled it an accidental overdose and declined to charge Buck. But after Nixon recovered Moore's personal effects from the coroner, she discovered a personal journal in which Moore wrote that Buck had gotten him hooked on crystal meth by injecting him with the dangerous drug, according to her lawsuit.
In a statement provided to NBC News, Seymour Amster, Buck's attorney, said, "On behalf of Mr. Buck we categorically deny all allegations of wrongdoing and look forward to litigating this matter in a court of law."
READ MORE HERE:
https://www.nbcnews.com/feature/nbc-out/democratic-donor-ed-buck-faces-wrongful-death-lawsuit-over-fatal-n976941