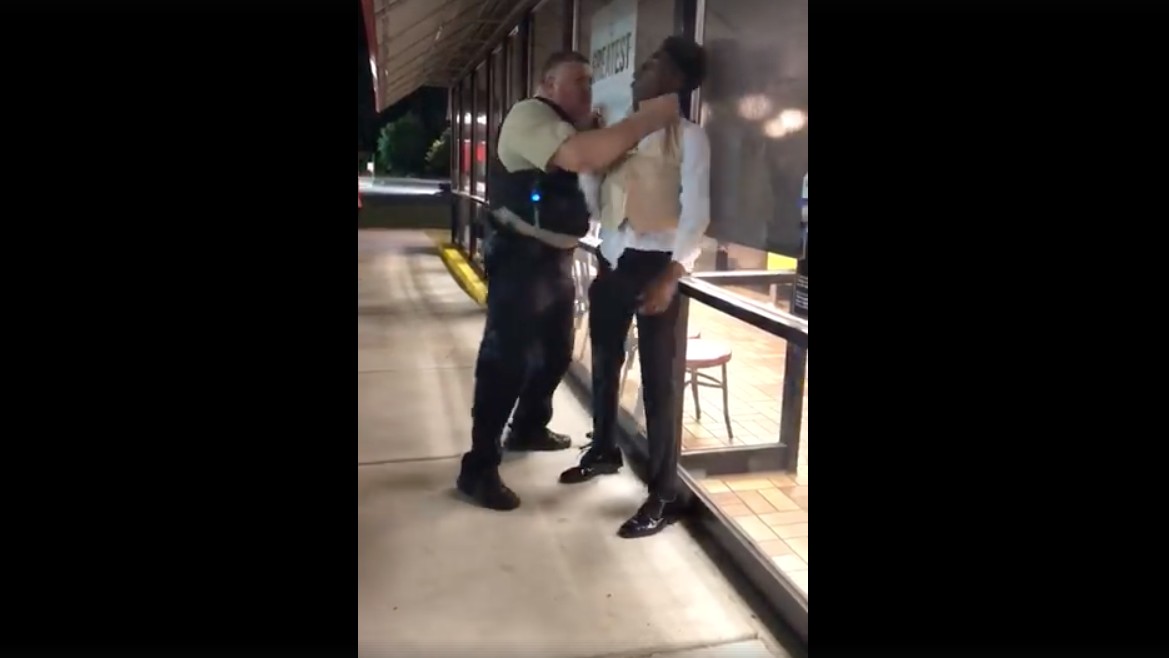 A high-profile civil rights attorney vowed to investigate Waffle House for a pattern of discrimination after controversial arrests seen on video drew national outrage, reports CBS News.
Benjamin Crump said Monday he is joining the team representing Anthony Wall, a black man who was seen on video being choked by a police officer during an arrest at a South Carolina Waffle House May 4.
Crump said Wall was called homophobic slurs by a Waffle House employee before staff there called police. Crump says he is investigating whether the corporation discriminates against the LGBTQ community and African Americans after Wall's arrest and several other incidents across the country.
Wall had just taken his teen sister to the prom and was at the Warsaw Waffle House with a large group of people when Crump said a white employee berated them for sitting down at a table that hadn't yet been cleaned. Crump said the employee used an anti-gay slur to refer to Wall and that's when Wall got into an argument with him. Another Waffle House employee then called police.
The North Carolina police officer seen on video choking Wall has been placed on administrative leave, reports ABC13 Eyewitness News.
READ MORE HERE:
https://www.cbsnews.com/news/lawyer-to-investigate-waffle-house-over-alleged-discrimination-after-controversial-arrests/