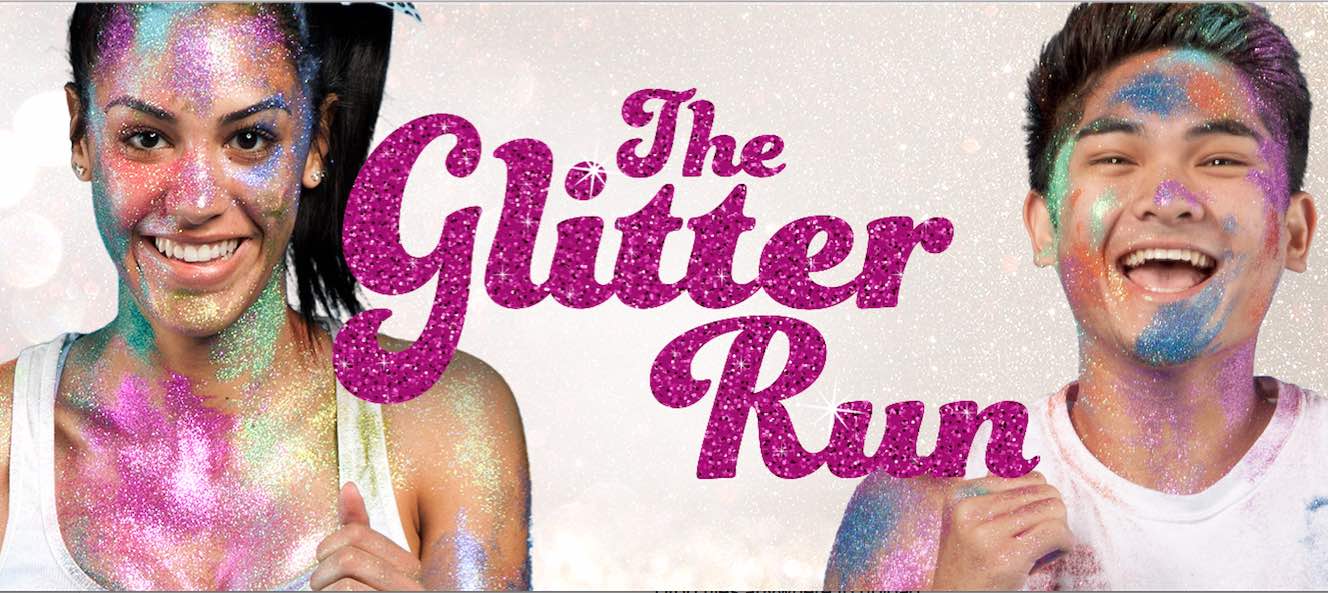 LOS ANGELES LGBT CENTER TO HOST NATION'S 1st GLITTER RUN, A 7-COLOR 5K FUN RUN/WALK TO CELEBRATE CITY'S DIVERSITY

August 20 Event Traverses Hollywood on Iconic Hollywood Blvd.

LOS ANGELES, May 31, 2017—Be bold, be proud, and bedazzled while participating in The Glitter Run, a 7-color 5K fun run/walk on Sunday, August 20, that benefits the Los Angeles LGBT Center and its newest initiative, Mi Centro, a partnership with the Latino Equality Alliance providing a variety of bilingual services in Boyle Heights.
While traveling the scenic Hollywood Blvd. route, within view of iconic landmarks that include the Hollywood sign, TCL Chinese Theatre, and the Capitol Records building, the thousands of participants will be gently coated in seven colors of non-toxic washable glitter while passing through seven glitter stations.
After collecting their medals at the finish line, the runners/walkers will enjoy free entry to the massive Dazzling Dance Party featuring music by some of L.A's most celebrated DJs, bloody marys and mimosas, a collection of the city's most popular food trucks, and a number of surprises. No fundraising is required, just a $70 registration fee for people who sign-up by June 30, or $85 after that date. Children 12 and under run/walk for free.
"Now more than ever is the time for us to unite in celebration of our diversity, in joyful and determined defiance of the forces that seek to divide and weaken us," said Los Angeles LGBT Center CEO Lorri L. Jean. Longtime community organizer Leif Green, a principle architect of the new event said, "We think The Glitter Run will be embraced by all kinds of people citywide who want to come together to share some sparkle and uplift during these unsettling times."
Thousands of glittery people of all shapes, sizes, races, cultures, ages, sexual orientations, and gender identities are expected to run or walk in the 5K event along Hollywood Blvd., which will be family-friendly and welcoming to all.
In addition to the glittering run/walk experience, each participant will receive a Glitter Run
t-shirt or tank top, a bonus tube of glitter to apply at the beginning of the run, a completion medal, a souvenir Glitter Run towel, and admission to the post run/walk's Dazzling Dance Party. Sign up by June 30 at GlitterRun.org to take advantage of early-bird registration and save $15.
"We're colorizing Hollywood in a whole new way with the nation's first Glitter Run," said Craig Miller, the founder of AIDS Walk Los Angeles and part of the team producing the new event. "Some seek to divide people along color lines. We seek to unite people in a massive line of color."
WHAT: The Glitter Run
WHEN: Sunday, August 20
9 a.m. Event Opens
9:30 a.m. Start Line Opens
10 a.m. Dazzling Dance Party Opens
WHERE: Begins at:
Los Angeles LGBT Center
McDonald/Wright Building
1625 N. Schrader Blvd.
Los Angeles, CA 90028
REGISTER: GlitterRun.org