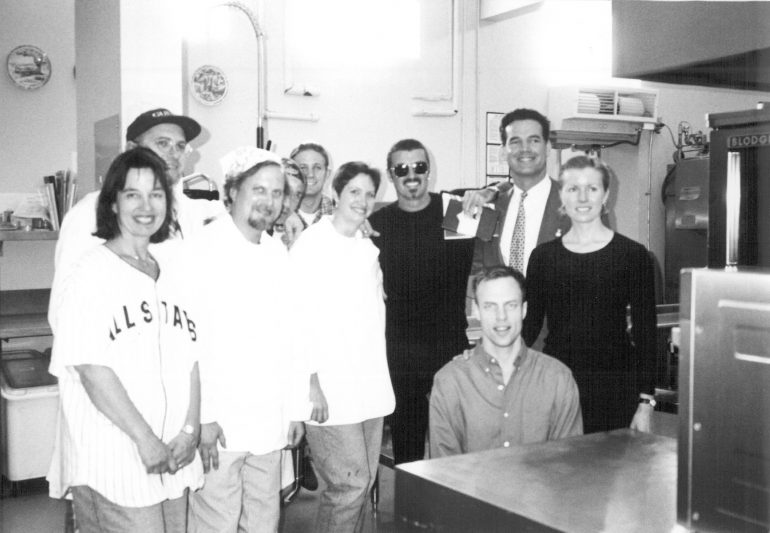 Project Angel Food is hosting an open house for the community from 1 to 4pm on Sunday, June 25,  in honor of George Michael's 54th birthday.
The event takes place in the parking lot at 922 Vine St. in Hollywood. Visitors will be able to tour the non-profit organization's 8,000 square foot kitchen, learn about its work and taste some of the food cooked in its kitchen.
The guests will enjoy live entertainment and sample refreshments from some of their partners including Kreation Organic, Shake Shack, Body Factory and Green Truck. The celebration is underwritten by the Central Hollywood Neighborhood Council. About two hundred guests are expected to attend, including friends and supporters of Project Angel Food, who will get to know the local neighbors.
Clifford Bell is producing the live music performance of three sets which will feature the Texas Tenors, the three-time Emmy Award winning classical crossover group, who are stopping by, in between their tour, for the special occasion. George Michael, who will be honored posthumously at Angel Awards, is the largest individual donor to date in their history. In 1993, when they were in danger of closing our doors, he appeared with a check for $25,000 and a handwritten note pledging his commitment. "He supported us from that moment on, for which we are eternally grateful."