Top rated plastic surgeon Dr. Dennis Dass on everything you need to know about liposuction.
Who is the best candidate for liposuction?
Ideal candidates are healthy, but have stubborn fat deposits that they would like to have removed to improve overall contour.
How is the procedure done?
SmartLipo is a minimally invasive procedure that removes unwanted fat in one treatment session.  This is an awake procedure that is done in the office.  Small incisions are created to administer tumescent anesthesia.  Then a laser is used to melt fat cells and tighten the skin.  Liposuction is then used to remove the unwanted fat cells.
For men – what are the most commonly treated areas?
Liposuction has become increasingly popular in men.  The most common area is the abdomen, love handles, chest, and chin.
Is liposuction safe? What are the potential risks, if any?
Liposuction is a safe procedure when performed by a qualified surgeon.  The risk of uneven fat removal is lower with the laser and the use of new smaller cannulas.
Typically, after the procedure, when will one see the desired results?
Recovery is usually pretty quick, most patients are able to go back to work within a few days.  By the second week, patients notice that they are smaller than they were before the procedure.  By the sixth week, most of the swelling is gone, and the results look quite nice.
What is the cost range of the procedure?
Cost will be determined after a customized plan is developed.  The cost will vary depending on the number of areas treated, weight, and amount of time required to complete the procedure.   The treatment of one area starts as low as $3500 and discounts are applied as more areas are treated.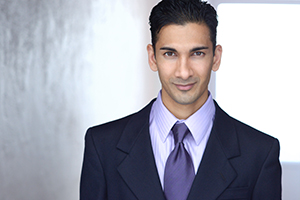 Dr. Dennis Dass is in private practice in Beverly Hills, California. He is a Diplomate of the American Board of Plastic Surgery and an active member of the American Society of Plastic Surgery.  He specializes in cosmetic plastic surgery and non-surgical rejuvenation. Dr. Dass has received several awards and honors and has been featured as a Top Plastic Surgeon in Beverly Hills. For more information visit his website at www.DassMD.com.