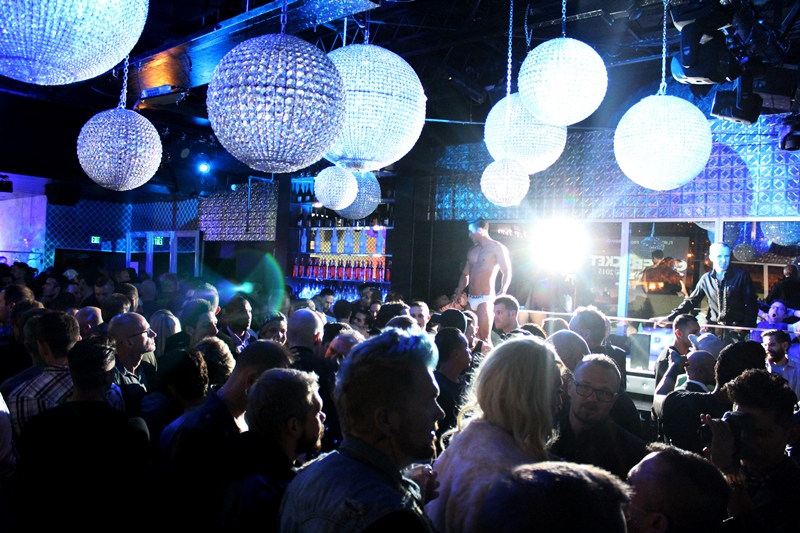 — Photos and Text by Paulo Murillo —
It was a who is who and who did who in gay porn last night, as Industry leaders, executives, porn stars, and celebrities gathered for the 15th Annual Cybersocket Web Awards at the Penthouse in West Hollywood. The awards show was free to the public this year with recognition going to the best the web has to offer in gay adult entertainment.
Porn star Micheal Lucas of Lucas Entertainment received a special Award of Excellence. DJ Chi Chi LaRue had people bouncing with some hot tunes. Other recognizable faces included (in no particular order) Ducati Models founder and porn star, Trenton Ducati, Nick Capra, Alessandro Del Toro, Landon Conrad, Jarec Wentworth, Pierre Fitch, Brandon Wilde, Christopher Daniels, Alessio Romero and Mark Dalton to name only a few. There were also those who are porn adjacent such as photographers Austin Young, Jeremy Lucido, and Anthony Duran, along with David McGrath of Twisted DNA 46XY, and David Kahauolopua and Keith Webb of Sold Out Clothing, to drop a few more names.
The Cybersocket Web Awards is the only event that honors the best websites in adult entertainment. Websites are recognized for their achievements in both "Surfer Choice" categories and "Industry Choice" categories.
"Cybersocket would like to congratulate all of the winners and nominees of the 15th Annual Cybersocket Web Awards," reads their online statement. "Every year, votes from web surfers like you decide which companies and individuals have made the year's most important contributions to the gay, lesbian, bisexual and transgender Internet community. By honoring these individuals and companies, we acknowledge their work as innovators in queer media and encourage them to continue as technological entrepreneurs, advocates for free speech, and agents of cultural change.