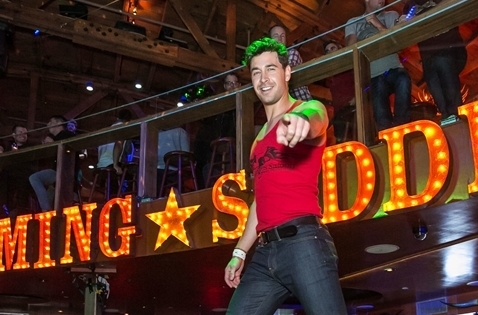 — By Paulo Murillo —
The City of West Hollywood is celebrating the grand opening of Flaming Saddles Saloon–the first country western themed saloon to two-step into the heart of West Hollywood's Santa Monica Boulevard strip in the heart of WeHo's Boystown.
West Hollywood Mayor John D'Amico will present a city proclamation to commemorate the grand opening set for Wednesday, January 28.
Co-owners Jacqui Squatriglia and Chris Barnes opened the first Flaming Saddles in New York City's Hell's Kitchen in 2011, with huge success.  The venue in New York has been compared to an all male version of Coyote Ugly (Squatriglia choreographed the moves at Coyote Ugly).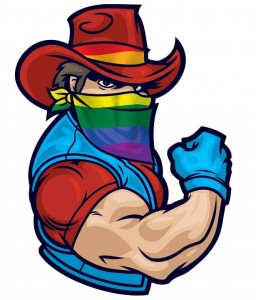 "Country-western music has historically been the soundtrack to people's lives and has always had a huge LGBT fan base, as evidenced by watching our patrons mouthing the words to their favorite country tunes while bartenders are busy kicking up their heels atop the bar," Barnes stated in a press release.
The grand opening celebration will benefits the Los Angeles LGBT Center and Ronnie Kroell's Friend Movement–a grass roots arts and education "cause for profit" company that celebrates friendship, builds confidence, and prevents bullying, by connecting conscientious organizations and caring people.
Platinum-selling country star Billy Gilman, who recently made headlines for coming out as an openly gay man, will also be honored as a special guest.  "Now that I have finally found my place as a person, I look forward to being an inspiration for others and it will only make the music that much better," Gilman stated.
Recently voted by New York Magazine as the #1 gay bar in Gotham, Flaming Saddles in West Hollywood will feature all the same elements of its famed east coast location, with full bar service, country-western tunes on the all-digital jukebox and dancing bartenders, performing choreographed dance routines live to the delight of patrons throughout the day and night.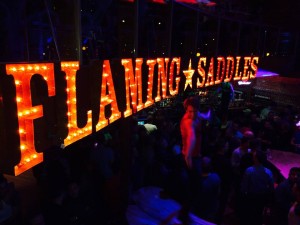 Flaming Saddles is located at 8811 Santa Monica Blvd., West Hollywood, CA 90069. It is open daily Mon-Fri: 3pm-2am and Sat-Sun: 12noon-2am with live entertainment, hourly throughout the day. For more information, visit: flamingsaddles.com/weho/ or call 310-855-7508