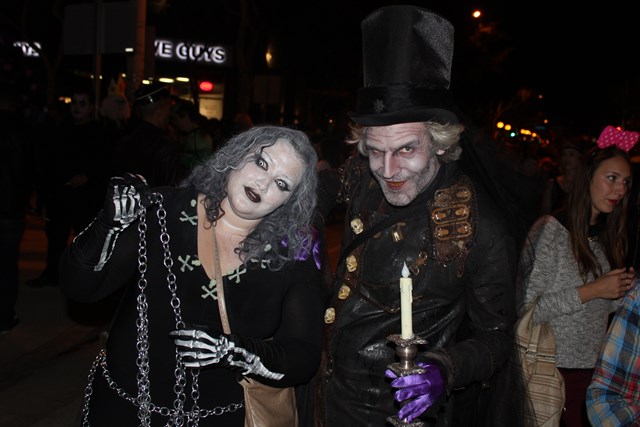 Photos and text by Paulo Murillo
The City of West Hollywood estimates that as many as half a million braved the rain to celebrate Halloween at the West Hollywood Halloween Carnival this year. The massive street party took place in the heart of WeHo from La Cienega Boulevard to Deheny Drive on Santa Monica Boulevard.
Costumes were creative, over the top and politically incorrect. Ebola jokes where the common theme for the night, as were superheroes, zombies, dragons, goblins, and many costumes were inspired by the freaks from the FX show American Horror Story: Freak Show. The night also offered a lot of glitter, lace and big hair as drag queens took over the night for some campy fun.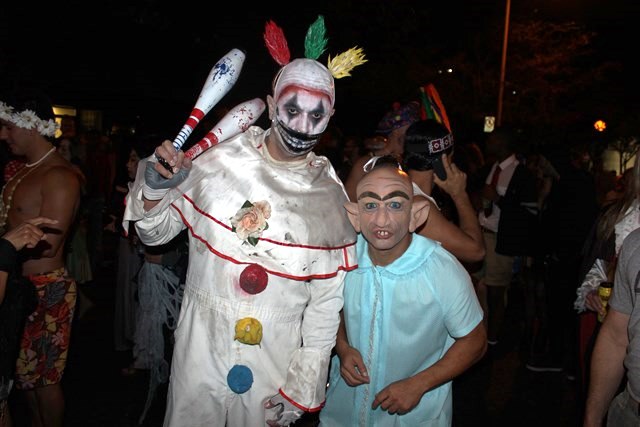 The city offered live performances, food vendors, dancing on the street and an opportunity to enjoy the insanity that is West Hollywood on Halloween night, from 6pm to 11pm. This year, Halloween fell on a Friday night, so the party continued well past 2am despite the pouring rain, which started a little after 11pm, making this the second year it rains on Halloween night in over 20 years.
The city crowned TV reality star and Weho restaurant owner of PUMP, Lisa Vanderpump as "Queen of the Carnival" this year.
According to WEHOville, the Sheriff's station reports that only one arrest was made that night due to a DUI. No other incidents were reported.
For more on WeHo's Halloween Carnival, visit visitwesthollywood.com.