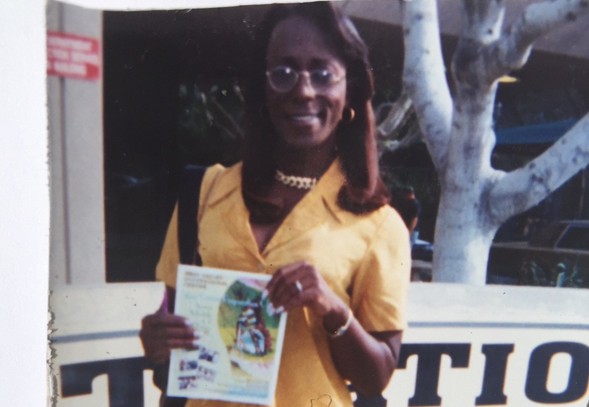 By Paulo Murillo
Los Angeles Councilmember Mitch O'Farrell and the LAPD announced a $50,000 reward for leads to an arrest for the murder of Aniya "Ray" Parker, a 47 year-old transwoman, who was fatally shot on Melrose Avenue in East Hollywood on Thursday, October 2.
Officers believe the shooting occurred around 2:30 a.m. on N Kenmore Avenue and Melrose Ave. Parker was found in critical condition with a shotgun wound to the head. She was rushed to the hospital where she was pronounced dead at approximately 5:30 a.m.
According to ABC7 News, detectives believe it was a botched robbery attempt. They do not believe she was targeted for being transgender. The investigation is not being considered a hate crime at this time.
"During the robbery, there was a struggle, and there were shots fired, and the victim was struck one time," LAPD Lt. Joe Losorelli told ABC7.
No arrests have been made, but investigators are currently talking to witnesses and looking at surveillance footage, which reveals a group of suspects surrounding Parker underneath a tree. Parker ran off after being punched by one of the suspects. A single shot hit Parker in the head. She managed to escape her attackers, but later collapsed on the street. It is believed the suspects fled by foot.
Investigators are looking for three or four Hispanic male suspects in their 20s and they are seeking to speak with a person who was walking with Parker just before she was shot.
Anyone with information about this incident is urged to contact the Los Angeles Police Department at (877) LAPD-24-7.
To help the Parker family with funeral costs, please visit gofundme.com/aniyaparker.