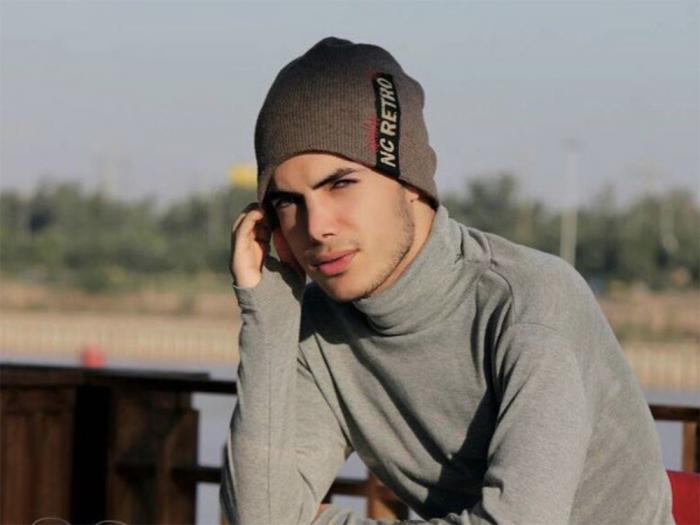 Alireza 'Ali' Fazeli Monfared, RIP.  (Source:Twitter)
A 20-year-old gay Iranian preparing to flee the country to be with the man he loved didn't have the chance: He was murdered. His corpse was beheaded by his half-brother and two cousins in an honor killing, IranWire has reported, according to EdgeMediaNetwork.
Alireza "Ali" Fazeli Monfared was killed May 4 "in the dead of night" after "his half-brother came to him and on the pretext that their father wanted to see him, got him into the car and drove him outside the city," the outlet detailed of the events leading up to the murder, which took place in the village of Borumi.
"There was no news of him until Wednesday," Aghil Abyat, a close friend of the victim, recounted to IranWire, adding that Alireza's half-brother phoned their mother and said: "We have finished him off."
"In other words, he confessed to murdering Alireza," said Abyat. "They found his body under some palm trees. It's now with the medical examiner and his mother has been hospitalized because of the shock."
According to the story, Alireza's "half-brother, born of his father's second wife, is understood to have discovered his sexual orientation from his military service exemption card, which had arrived a few days earlier." That document stated that Alireza would not be required to serve his mandatory time in the military. IranWire noted, "Gay men are exempted from military service in Iran under to Paragraph 7 of Section 5 of the military's Draft Bylaws, and as such any reference to this paragraph on an exemption card indicates the holder is homosexual."
The military code dismisses LGBTQ people as having "moral and sexual depravities," reports noted.
READ MORE HERE:
https://www.edgemedianetwork.com/story.php?304793