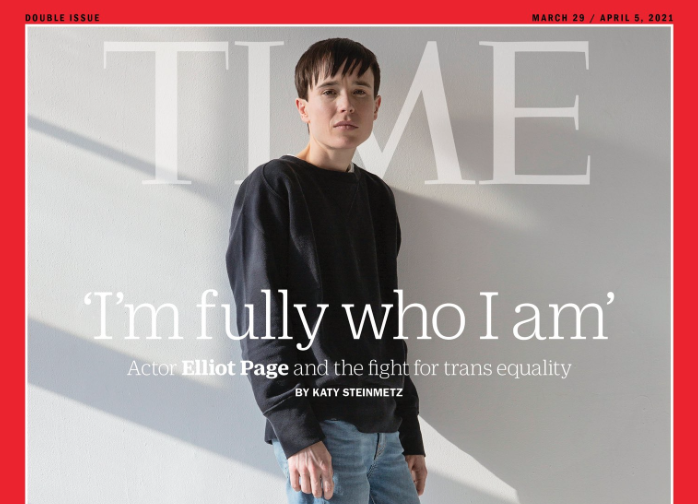 After asking for patience late last year when he announced that he is transgender and non-binary, Oscar-nominated actor Elliot Page is speaking out on what it's like to be one of the most visible trans people in the world, reports NBC News.
In a cover story with Time magazine, Page, 34, said that he hopes to be an advocate for others.
"My privilege has allowed me to have resources to get through and to be where I am today, and of course I want to use that privilege and platform to help in the ways I can," he told the magazine.
READ MORE HERE:
https://www.nbcnews.com/feature/nbc-out/actor-elliot-page-wants-advocate-other-transgender-people-n1261174