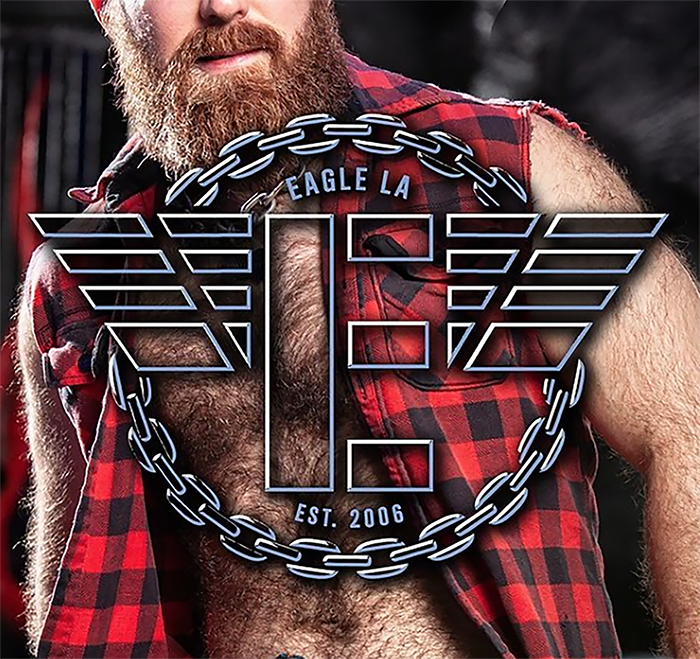 The list of fundraising campaigns continues to grow as bars continue to struggle while they wait out the pandemic.
BY PAULO MURILLO
Members of the LGBTQ community and its allies have been watching with horror as longstanding gay bars and other queer spaces buckle and then shutter throughout the country during the COVID-19 pandemic. 
At home, in the Greater Los Angeles Area, queer institutions like Rage Nightclub, the Goldcoast Bar, Gym Bar, Flaming Saddles, Le Barcito and Oil Can Harry's, all went under, either because they couldn't afford to pay rent, or lease negotiations went south during the mass closure of bars.
"Save our Queer spaces!" many exclaimed.
Then Akbar, the gay hipster watering hole in Silver Lake, launched a GoFundMe online fundraiser asking its loyal customers for help in their effort to "stay alive" through the COVID-19 shutdown.
"HELP SAVE AKBAR!" reads the GoFundMe campaign created by Peter Alexander, one of the co-owners of Akbar. "Los Angeles County mandated that we shut our doors in March due to Covid-19, and since then there has been NO relief for monthly mortgage payments. We're asking today for your support to keep Akbar from permanently closing."
The ask? $150,000 to pay back the $150K small business loan and to cover expenses while the bar remains closed during the pandemic.
Word spread far and wide and the community dug deep to save their favorite gay oasis. The Akbar reached its goal within days. The response was so incredible, Akbar asked for an additional $100,000.
"That $150K raised will only retire our loan debt," reads an update on the GoFundMe page posted on December 15, 2020. "Today we set a new goal to $250K, with the hopes of being able to cover our operating costs (paying our employees, vendors, taxes, permits, utilities, etc.)."
As of the publishing of this piece, Akbar has raised $223,452.
Other bars took note of Akbar's fundraising efforts. The Redline bar and restaurant located at 131 East 6th Street in DTLA, is asking for financial aid as a means to survive. Their GoFundMe campaign launched on January 6, and is asking for $100,000. They are currently slightly over a quarter way there at $30,250.
The Eagle leather bar, located at 4219 Santa Monica Boulevard, in East Hollywood, is asking for $240,000 to help pay incurred expenses, business loans, utilities and so on. Their goal is currently at $105,544.
Hamburger Mary's in West Hollywood originally asked for $380,000 to help pay incurred expenses, business loan payments and utilities—"Good luck with that Mary," some people smacked on social media. The hamburger joint lowered its asking goal and is now only asking for $200,000. It is currently at $15,157.
The list of fundraising campaigns continues to grow as bars continue to struggle while they wait out the pandemic. Executive Suite in Long Beach has raised $10,108 of $24,000. The Crest Bar, also in Long Beach, has raised $4,350 of a $40,000 goal. And Gym Bar hopes to rise from the dead at a new space in WeHo and is asking for $75,000 to help in the completion of renovations. So far they have $16,565 in the donation basket.
Los Angeles County opened outdoor dining at 25% capacity shortly after Governor Gavin Newsom suddenly lifted the state's Stay-at-Home order late last month. It's good news to bars that serve nachos and call themselves a restaurant and bar. It's also good for the hospitality workers—many who have been donating to the bars they work in—however bars that are in the business of just being bars, continue to wait in limbo until they are deemed safe to open. Until then, they may continue to rely on the kindness of strangers.