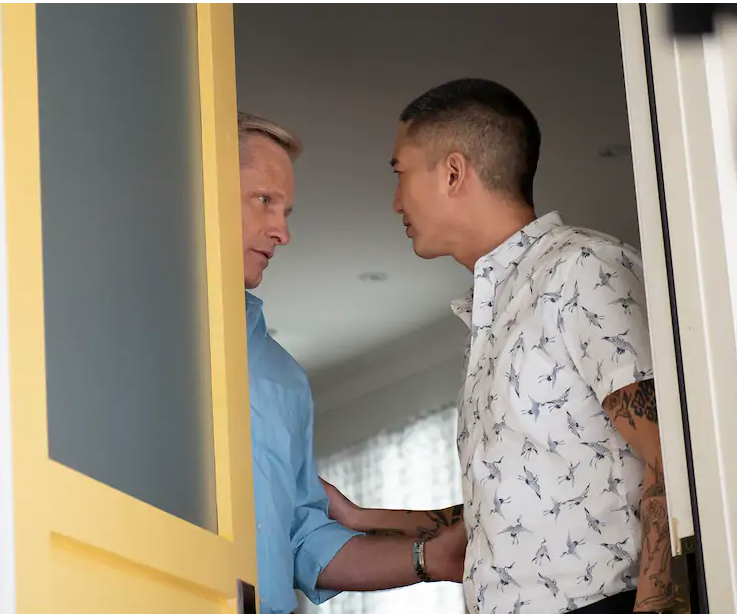 Viggo Mortensen, left, and Terry Chen in "Falling." (Brendan Adam-Zwelling/Quiver Distribution)
Viggo Mortensen  (The Lord of the Rings, Eastern Promises)  releases his directorial debut Falling this week. The film also stars Mortensen as a middle-aged gay man trying to care for his dementia-addled father (Lance Henriksen), reports Entertainment Weekly.
The primary plot of Falling involves John (Mortensen) bringing his aging father Willis (Henriksen) out to his California home for medical check-ups and to scout possible homes for him to be closer to his family, which also includes John's husband Eric (Terry Chen) and sister Sarah (Laura Linney). 
READ  MORE HERE:
https://ew.com/movies/why-viggo-mortensen-wanted-to-explore-dementia-in-falling/
WATCH TRAILER HERE: