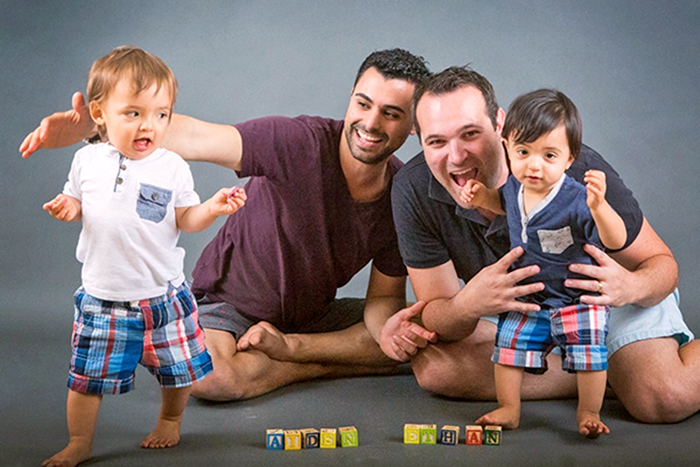 (Elad and Andrew Dvash Banks with twins Aiden and Ethan. Photo courtesy Immigration Equality)
A federal appeals court has affirmed the citizenship of a twin son of a Los Angeles-based same-sex couple, ruling that the child has been an American citizen since birth, reports NBC Los Angeles.
The unanimous ruling by a three-judge panel of the U.S. 9th Circuit Court of Appeals upheld last year's lower-court ruling that the U.S. Department of State had no legitimate reason to deny birthright citizenship to 4-year-old Ethan Dvash-Banks.
A State Department spokesperson said the department is aware of the ruling and is reviewing the decision with the U.S. Department of Justice.
READ  MORE HERE:
Appeals Court Upholds Citizenship of Twin Son of LA Gay Couple