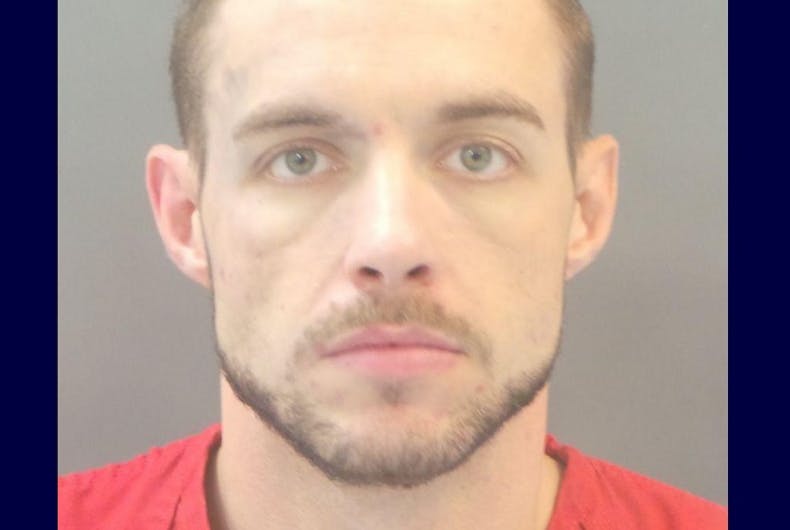 (Photo: Freddie Lee Doyle)
A man who went to an LGBTQ bar with an AR-15 and 160 rounds has been sentenced to 46 months in prison, reports LGBTQ Nation.
Freddie Lee Doyle, 32, pled guilty to a charge of unlawful possession of a firearm in federal court in exchange for prosecutors dropping hate crimes charges.
"The Department of Justice will not tolerate this kind of hateful violence," said Missouri Assistant Attorney General Eric Dreiband. "The Civil Rights Division strives to protect all Americans from acts of aggression and violence based on their race, color or sexual orientation."
Prosecutors believe that Doyle went to the Rehab Bar & Grill in St. Louis on June 27, 2019, armed with a Bushmaster AR-15-style rifle. He had several drinks at the bar and left at around 3 a.m, reports LGBTQ Nation.
Video footage showed Doyle talking to a Black man who left the Just John Night Club, another LGBTQ venue in the neighborhood. The two went back to Doyle's car, where Doyle pointed the rifle at his victim.
The man ran and Doyle went after him with the gun. Witnesses said that he pointed the weapon at the victim, then shouted obscenities and anti-gay slurs at the crowd. He started a "verbal countdown" and fired one shot in the air when he finished.
Police nearby heard the shot, but Doyle hid his gun and said that the shooter ran into a nearby alley. Police soon arrested him.
Court documents say that he shouted that he would "have killed those faggots" if police hadn't shown up, according to Metro Weekly.
READ MORE HERE:
https://www.lgbtqnation.com/2020/09/man-brought-ar-15-gay-bar-shouted-killed-fats/