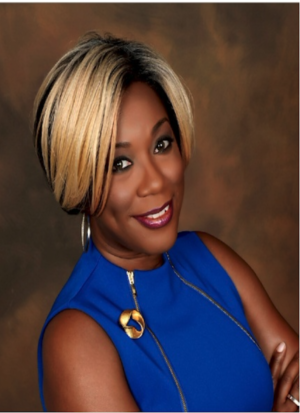 (Sharon-Franklin Brown)
Christopher Street West, producer of the annual LA Pride parade and festival, today announced the resignation of its president, Estevan Montemayor, and the installation of Sharon-Franklin Brown. Brown will be the first Black transgender woman to head the organization, reports WEHOVille.
The change in leadership comes after a difficult year for CSW.
The organization had to cancel June Pride parade and festival in West Hollywood because of the COVID-19 pandemic. It then announced plans to stage a march from Hollywood into West Hollywood to protest the killings of George Floyd and Breonna Taylor by police officers, which was criticized by some members of the Black Lives Matter movement because they hadn't been included in the planning. Then West Hollywood, which has been home to the CSW-organized event since 1979, said that it would seek proposals from other organizations to stage the annual event. CSW said that it would stage the event elsewhere, reports WEHOVille.
Brown, who has been a member of the CSW board, assumes the role of president today.
READ MORE HERE:
LA Pride Announces Its First Black Transgender Woman as Board President