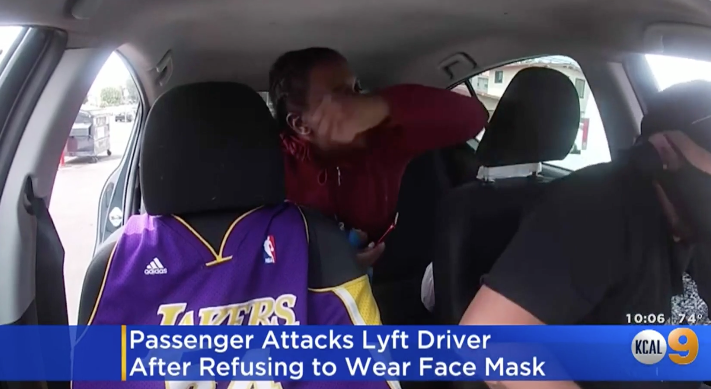 A Lyft driver was punched and spat at during a July trip in Torrance after the driver asked a passenger to put on a face covering, as required by Lyft, reports CBSLA.
According to the driver, Pedro Cubias, the passenger began to escalate the situation after a subsequent dispute over whether the driver took her to the correct destination.
"He said he took her to the destination that it said on the app," Stephanie Cubias, the driver's wife, said. "She was already mad because of the mask, so she got more mad because apparently the location he took her wasn't the one that she had requested, but when he looked at the app, that was the location."
The passenger can be seen in the video shouting and punching the driver multiple times.
READ MORE AND WATCH HERE: