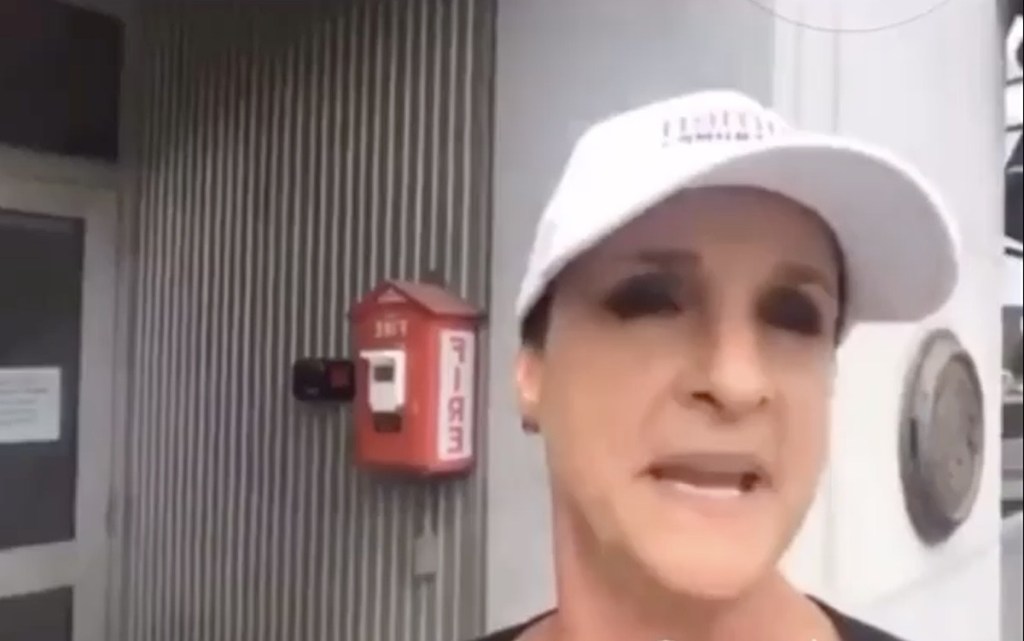 (Photo: Diana Ploss)
Diana Ploss, a New Hampshire radio host, filmed herself harassing a group of Nashua landscaping workers because she heard them speaking Spanish to one another, reports Towleroad.
When confronted by a man about the harassment, Ploss grilled him: "They should be speaking English. Are they illegal aliens? Do they not speak the language? Why do you care? I'm not talking to you."
Because you're harassing them," the man replied, before Ploss questioned him about why he was wearing a mask.
"Because there's a global pandemic going on," the man replied.
In 2018 Ploss served as press secretary for anti-gay bigot Scott Lively's failed Massachusetts gubernatorial campaign, reports Towleroad.
WATCH: