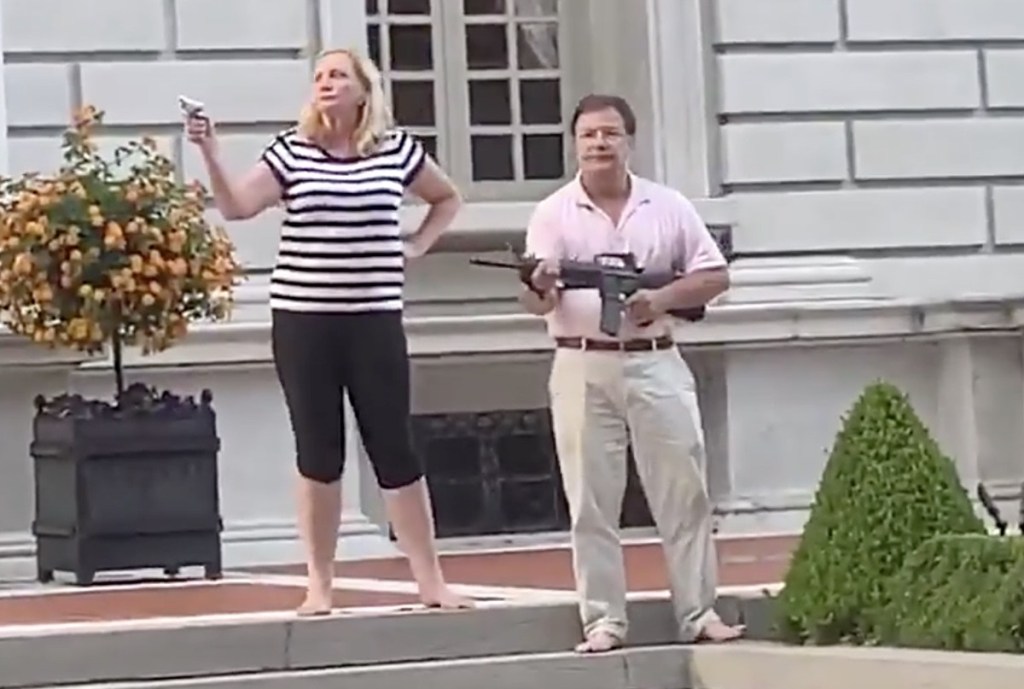 Mark and Patricia McCloskey, the St. Louis personal injury attorneys who infamously pointed guns at peaceful Black Lives Matter protesters outside their mansion last month, once allegedly fought to exclude gays from their ritzy neighborhood, Portland Place, reports Towleroad.
The McCloskeys sued Portland Place's trustees, demanding that they enforce neighborhood rules known as the Trust Agreement, including one that prohibited unmarried people from living together. The couple unsuccessfully appealed the case all the way to the state Supreme Court.
"Several neighbors said it was because the McCloskeys didn't want gay couples living on the block," the St. Louis Post-Dispatch reported.
READ MORE HERE: