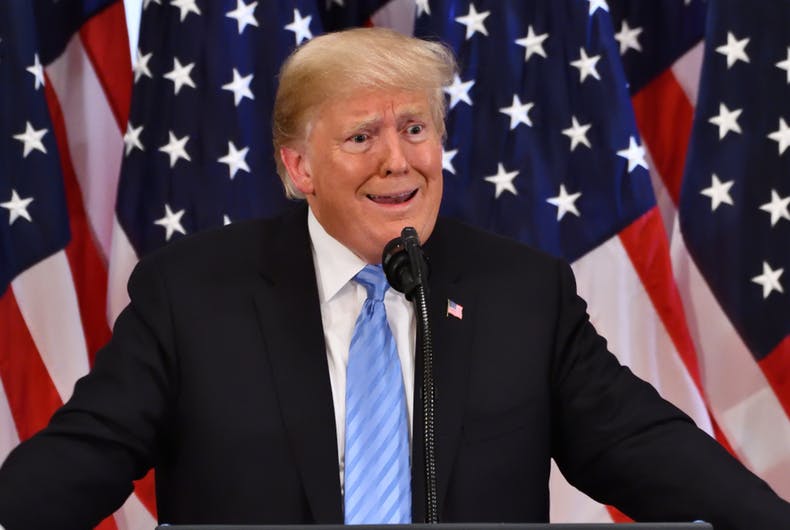 President Donald Trump reacted to news that Democratic presidential primary candidates Sen. Amy Klobuchar (D-MN) and former South Bend, Indiana mayor Pete Buttigieg were dropping out of the race, reports LGBTQ Nation.
Both candidates endorsed former Vice President Joe Biden, the lone moderate left in the primary.
During a campaign rally in Charlotte, North Carolina, Trump claimed that the two had "made a deal" with Biden and should be "impeached." Senators cannot be impeached and Buttigieg doesn't hold an elected office of any kind currently.
READ MORE HERE:
https://www.lgbtqnation.com/2020/03/trump-calls-buttigieg-klobuchar-impeached-biden-endorsements/?utm_source=LGBTQ+Nation+Subscribers&utm_campaign=09d71fa8e9-EMAIL_CAMPAIGN_2020_03_03_06_15&utm_medium=email&utm_term=0_c4eab596bd-09d71fa8e9-430297749