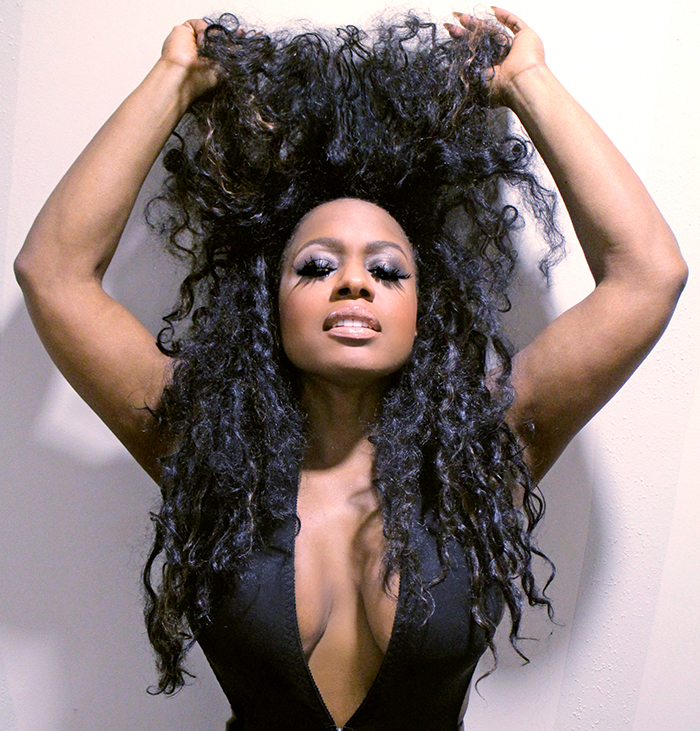 The International Bear Convergence (IBC) takes place in Palm Springs this month, with special guest performer Ultra Naté
BY VICTOR MELAMED
International Bear Convergence (IBC) is the place to be for Bears & admirers in Palm Springs, February 20-24, 2020. This desert oasis opens its arms and welcomes you and  thousands of frisky, furry bears, their friends & their fans to the hip hotel Zoso Palm Springs. 
The four-day event will come to life with DJs, live entertainment and bears, bears, bears from around the globe. The event first hit Palm Springs in 2014 and for the past 3 years under new ownership and management it has became the premier winter event for Bears and their admirers. The last three years were hugely successful and they expect more of the same in 2020 with record-breaking attendance for their 7th Anniversary.
During the day kick back like a rock star and enjoy themed pool parties with music provided by world renown DJ's at the fabulous hotel ZOSO pool. With multiple bars, cabanas, outdoor lounge areas and our new sun deck area overlooking the action at the pool; you're destined to have a fantastic day. After the sun goes down, evenings will heat up with three high-energy dance parties.
IBC's pool parties & dance events have highlighted several top DJs from California and around the globe including: Byron Bonsall, Doug Jackson , DJ Maryalice , DJ Chub Jim, DJ & Producer Tony Moran, traRoke Cabrera and Mateo Segade to name a few. Look for 2020 to feature more of the same high energy DJ's as well.
On Saturday, Feb. 22, the legendary Ultra Naté, known for her gay dance anthems "Free" and "If You Could Read My Mind," will perform.
Virtually all of her singles have reached the Top 10 of the U.S. Hot Dance Club Play chart. Such singles include "Show Me," "Free," "Desire," "Get it Up (the Feeling)," "Love's the Only Drug," and her number-one hits "Automatic," "Give it All You Got" featuring Chris Willis, "Waiting On You" and "Everybody Loves the Night."
In an email interview with THE FIGHT Naté revealed that she loves the Bear community.
"They've always been in my corner—they know and love music! It makes me happy to perform for them because the energy is always about having a good time! This will be my second time at IBC and I'm really looking forward to it!"
Naté says that her connection to the LGBTQ community is heartfelt.
"I think the community has always appreciated artistic expression, integrity, soul and authenticity. There is more creative license given by the LGBTQ community in a lot of ways and I think a lot of my music has spoken to them in an honest way. It has also always celebrated and supported the community. It's a give and take love relationship."
IBC is the first winter event to host bears, muscle bears, cubs, chasers, chubs and admirers in Palm Springs.
---
For more information visit: www.ibc-ps.com