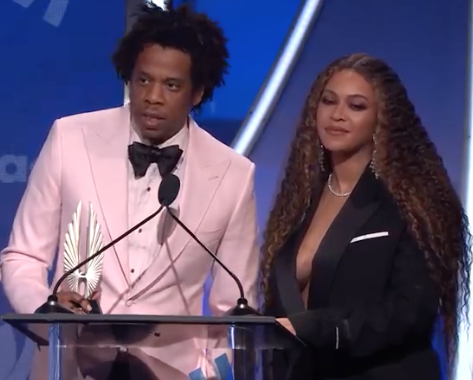 Beyoncé and Jay-Z accepted the Vanguard Award at the GLAAD Media Awards last night, reports Harper's Bazaar.
They were honored for their allyship with the LGBTQ community following an earlier announcement from the organization.

Bey honored her late Uncle Johnny, who died from HIV complications; proclaimed that "LGBTQIA rights are human rights;" and called for an end to stigma against the gay community, reports Harper's Bazaar.

Jay-Z also honored his mother, Gloria Carter, who is openly gay and shared her story in his 2017 song, Smile.
WATCH!