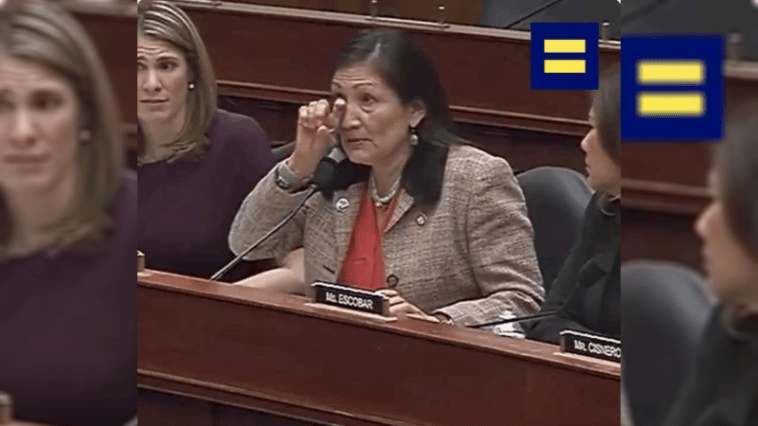 (Photo: Congresswoman Deb Haaland. Courtesy of HRC)

New Mexico Congresswoman Deb Haaland became visibly emotional defending transgender military troops and thanking them for their service during a House Armed Services subcommittee hearing on transgender military service Wednesday, reports IJR.
"I just first wanted to say to all of you that I am so grateful of your service to our country," Haaland began, her voice cracking.
The freshman Democrat told the subcommittee that she came from a military family where both of her parents served.
"So, I understand that it's, like as a country, all of us should value our veterans," she continued, choking up, "and I just want you to know that regardless of what the president says, there are millions of Americans who appreciate the service that you have given to our country."
READ MORE HERE: