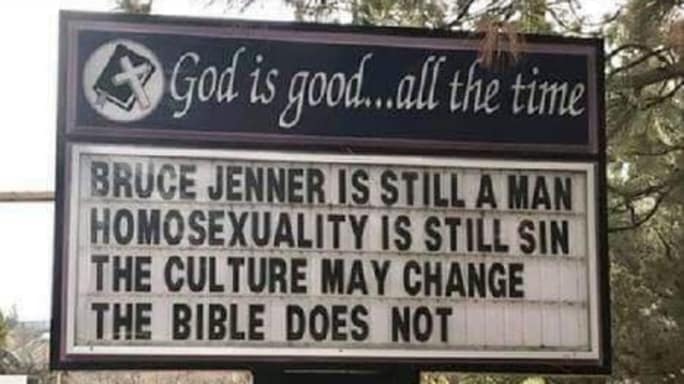 A Northern California church put out an anti-gay and anti-transgender message on its sign for the New Year, reports The Sacramento Bee.
"Bruce Jenner is still a man. Homosexuality is still sin," read the sign outside Trinity Bible Presbyterian Church in Lake Shastina, California, not far from the Oregon border. "The culture may change. The Bible does not."

This past Sunday, people from across Siskiyou County gathered at the church to protest the sign, viewing it as hateful and exclusionary.

"As a community I hope that we can come together to show our love and support for the LBGTQ community in protest to the hate and slander that is being thrown at them," organizers of the "Shastina Love Rally" said.
Another protest is planned for this Sunday.
READ MORE HERE:
https://www.sacbee.com/news/state/california/article224264365.html