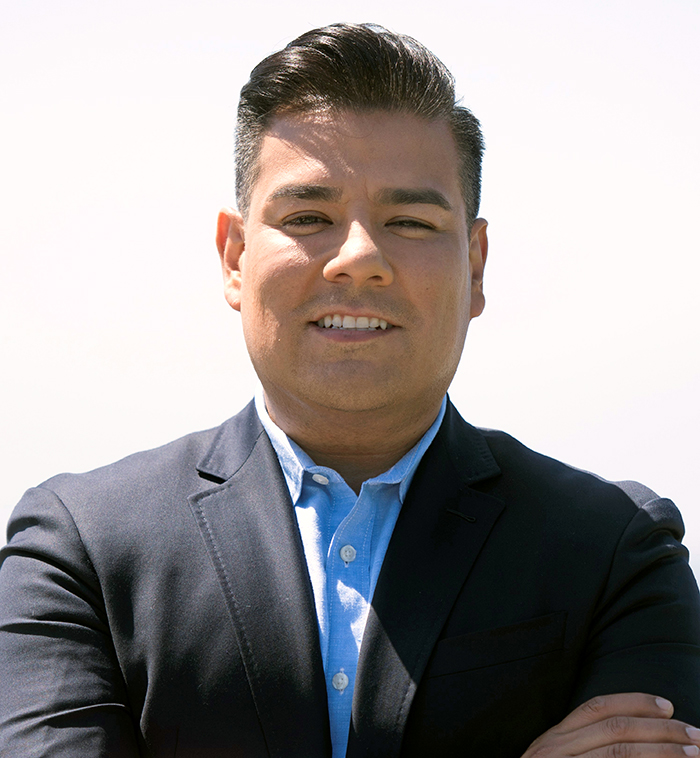 LONG BEACH 
Ricardo Lara Makes History
California Senator Ricardo Lara (D-Bell Gardens) made history last month—winning the race to become California's next State Insurance Commissioner, making him the state's first openly LGBTQ statewide elected official.
"Ricardo has been a champion for California's LGBTQ and immigrant communities throughout his career, working to tear down barriers, ensure equality for all and now break through California's rainbow glass ceiling," said Equality California Executive Director Rick Zbur. "In an already historic year for LGBTQ candidates across California and the nation, Ricardo has proven that an openly gay son of a factory worker and seamstress who immigrated from Mexico can grow up to represent 40 million people in the world's fifth largest economy. We look forward to working with Ricardo in this new role and wish him continued success as he fights to improve the lives of all Californians."
---
LOS ANGELES 
No Cut Backs At LA LGBT Center For STD Services
The Los Angeles LGBT Center will not have to cut back on the free services it offers for treatment of sexually transmitted infections, thanks to a decision last month by the Los Angeles County Board of Supervisors to allocate an additional $5 million for those services over the next two years, reported WeHoVille.com.
The decision came in a vote on a proposal by 3rd District Supervisor Sheila Kuehl and 2nd District Supervisor Mark Ridley-Thomas. Kuehl's district includes West Hollywood, where the LGBT Center operates a small health clinic on Santa Monica Boulevard that provides free STI tests and treatments.
---
WEST HOLLYWOOD 
Circus Of Books Officially Closing Next Month
The owners of the infamous Circus of Books in West Hollywood have announced that the iconic adult book store, located on the corner of Santa Monica Boulevard and N. La Jolla Avenue, is finally closing its doors after operating for almost 60 years. Karen Mason, who owns the store with her husband Barry Mason, told Weho Times that Circus of Books will shut down in mid-January, 2019. The gay space will be replaced with a business dealing in cannabis. There are three potential tenants with cannabis experience in line to rent the space. Which tenant will win the bid, depends on which one is able to obtain a cannabis license from the city of West Hollywood. 
---
SAN DIEGO 
North Park Toyland Parade Canceled
This year's North Park Toyland Parade has been canceled due to lack of funds, according to an email obtained by San Diego Gay and Lesbian News. A longtime sponsor backed out at the last minute, which started a domino effect that caused other sponsors to also withdraw. 
The North Park Toyland Parade Board of Directors tried to save the event by asking for donations via social media in the hopes to raise enough funds to produce the event, which is a half-century old tradition, but lack of support from the North Park community solidified the final outcome.
LGBT organizations like San Diego Pride, The San Diego LGBT Community Center and PFLAG are known to march in the Toyland Parade. The LGBT-inclusive Saint Paul's Cathedral was slated to join the parade, which was to happen on Saturday, December, 1.
---
PALM SPRINGS 
San Bernardino Deputies March At
P
r
i
d
e
San Bernardino Deputies and employees from the San Bernardino County Sheriff's Department marched in full uniform at Palm Springs Pride on Sunday, November 4—a first in the 162-year history. San Bernardino marched in their uniforms for the first time at LA Pride, but this was their first time participating in the largest Inland Empire pride celebration. Up to 40 uniformed deputies and administrative employees—both gay and straight, marched at the parade. Sheriff John McMahon approved the march to send a positive messages to the public and to employees.