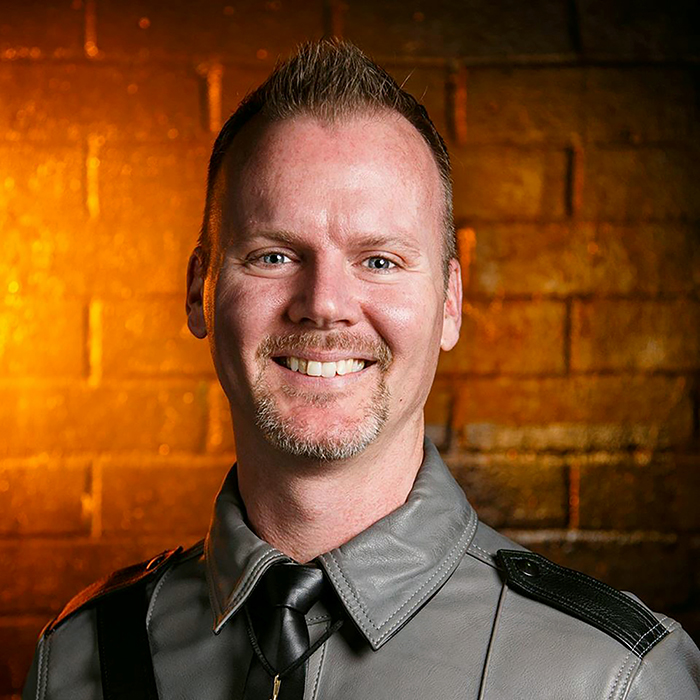 Letter from the chairman: Gus Norris
The Los Angeles Leather Coalition and its LALP Planning Committee are excited to share with you a unique celebration of culture and identity. This year's theme is "We Are All LA Leather", a message that truly encompasses our dynamic city and the spectrum of individuals which makes leather and fetish thrive.
WE ARE. At this moment in our collective history, we are experiencing a backlash to the more recent advancements made in LGBTQ rights. Our transgender siblings, especially those of color, are at constant risk of being harmed. We must continue to fight over whom we wish to marry and our rights to medical care. In the face of this, we stand proud to proclaim and celebrate our freedom as sexual outlaws.
ALL. Possibly the biggest small word in the English language. This, to me, is the most pivotal word in our theme because it most directly reflects our desire to include everyone—all races, backgrounds, genders, sizes, ages, orientations. Any community is a living organism, and can not survive without evolving. We need the constant nourishment of new people and ideas, as well as the care and mentorship experience provides.
L.A. Los Angeles, home to arguably the largest leather community in the world, in both population and geography. But at times, it can feel so small, thanks to the strong connections between all of the clubs, bars, and businesses that support us. We are thrilled to showcase several of them this week as venues, event hosts, and volunteers. The level of generosity and cooperation we show in L.A. is what attracts visitors from across the country and around the world.
LEATHER. As a noun, just that stuff we wear to feel and be sexy. As an adjective, it describes someone who truly upholds the values of Trust, Honor, Respect. Who recognizes the importance of communication and consent. Who holds space for others to experience and explore who they are, wAhat they're into, and how they love.
Of course, it takes several dedicated and talented volunteers, firing on all cylinders, to bring together a community-wide celebration of this size. I have been constantly inspired by the passion that the members of the Planning Committee have brought to bear, often willing to take initiative and stretch beyond their given roles. Thank you to the Event Host organizations which took on much of the detail work for several key events. Many thanks to all of our sponsors, new and returning, whose generosity makes all of this possible every year. And my deepest appreciation for the individuals who have stepped up to take on the thankless volunteer jobs at each event. Nothing happens without you. This year, due to your contributions, we are able to make a significant donation to our charity partner, Being Alive.
So get ready for 10 days of steamy leather fun! There is plenty to enjoy for everyone—please visit our website, losangelesleatherpride.com, and download our LA Leather Pride app to stay up to the moment on all the happenings. Looking forward to seeing old friends and meeting new ones!
Yours in leather,
Gus Norris
Chair, Los Angeles Leather Coalition
Executive Producer, Los Angeles
Leather Pride 2018