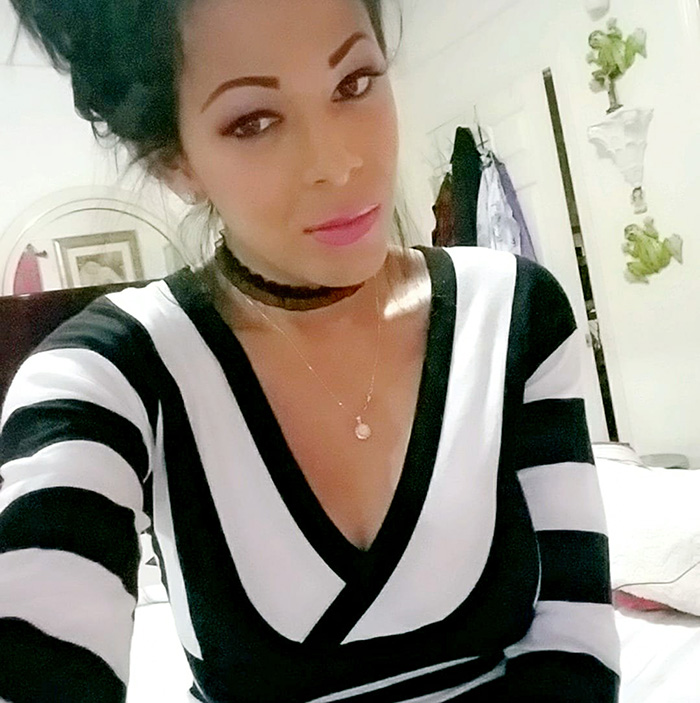 VICCKY GUTIERREZ,  RIP
LOS ANGELES
Suspect Arrested In The Murder Of Trans Woman Viccky Gutierrez
29-year old Kevyn Ramirez was arrested last month as a suspect in the murder of trans woman Victoria Ramos Gutierrez, who is believed to have been set on fire after she was killed.
On Wednesday, Jan. 10, authorities responded to a fire in the 1700 block of South New Hampshire Avenue. A single unit on the second floor of a multi-unit residence was engulfed in flames. Fire fighters found a dead body after the fire was put out.
According to the LAPD, Ramirez admitted to investigators that he killed the victim after a dispute.
Gutierrez was a young trans Latina woman from Honduras, and a member of TransLatin@ Coalition's Los Angeles organization.
LONG BEACH
Long Beach State Graduate Becomes First Gay Mayor Of El Cerrito
Gabriel Quinto, a graduate of Long Beach State University has become the first gay mayor for the Northern California city of El Cerrito. According to East Bay Times, Quinto is the first Filipino to lead the city. In an interview Quinto noted that his father came to California with "the first wave" of Filipino immigrants in the 1920s, where he did farm work and later served in the Pacific during World War II.
Quinto has served the city of El Cerrito in various roles. He has been on the City Council since 2014. He graduated from El Cerrito High before earning his bachelor's at Long Beach State.
ORANGE COUNTY
Possible Hate Crime Charges In Death Of Gay College Student
The alleged Newport Beach killer of a gay college student whose body was found with over a dozen stab wounds and buried at Borrego Park in Foothill Ranch, has reportedly told police he was reacting to advances made by the victim.
Blaze Bernstein, a 19 year-old pre-med student at the University of Pennsylvania who was home on break, went missing from his parents' home in early January. His body was discovered on January 10, and police were able to identify former high school classmate Samuel Woodward, 20, as a person of interest based on Bernstein's Snapchat postings.
A law enforcement source told the Los Angeles Times, speaking on conditions of anonymity, said Woodward claimed Bernstein kissed him.
Orange County District Attorney Tony Rackauckus has said that investigators are looking for evidence that would support arguing that the killing was a hate crime.
SAN DIEGO
SD Pride Marched At The MLK Parade
San Diego Pride partnered with San Diego Black LGBTQ Coalition, San Diego Original Black Panthers and DETOUR: Depositing Empowerment Through Outreach and Urban Redevelopment, to march at this year's Martin Luther King Parade honoring Dr. Martin Luther King Jr.
SD Pride was also joined by District 3 City Council member Chris Ward at the march.
The 38th annual parade was held on Sunday, January 14.
WEST HOLLYWOOD
Priscilla Queen Of The Desert—The Musical
"Priscilla Queen of The Desert, The Musical" debuts at Celebration Theatre this month. The production is supported through a grant from the City of West Hollywood's WeHo Arts program.
Based on the Oscar-winning film, the show features some of the most classic dance songs of all time, including "It's Raining Men," "I Will Survive," and ""I Love the Nightlife."
Set in Australia, Priscilla follows three drag queens as they drive across the Outback in a rundown bus searching for love and ultimately discovering what true friendship really means.
---
For more info and to purchase tickets, visit celebrationtheatre.com/priscilla.