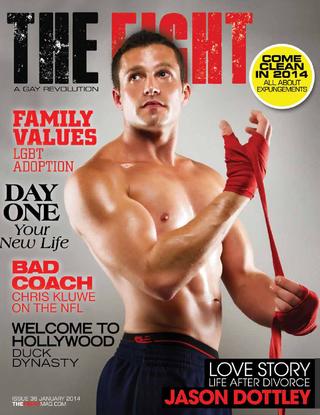 Sordid Lives actor Jason Dottley – featured here on the cover of THE FIGHT in 2014 – tells The Advocate that renowned TV and music manager Benny Medina attempted to rape him at his Los Angeles mansion after meeting Dottley and his friend, fellow actor T. Ashanti Mozelle, at a bar in West Hollywood.
"He grabbed me by the chest of my shirt and threw me onto his bed," Dottley reveals.
Dottley says that as he resisted, Medina became more aggressive. "I'm having you," Medina allegedly demanded before placing his forearm over Dottley's neck, pinning him to the mattress while forcefully placing his thighs over Dottley's legs to keep them from squirming.
Read more here:
https://www.advocate.com/crime/2017/11/10/sordid-lives-actor-alleges-mogul-benny-medina-tried-rape-him