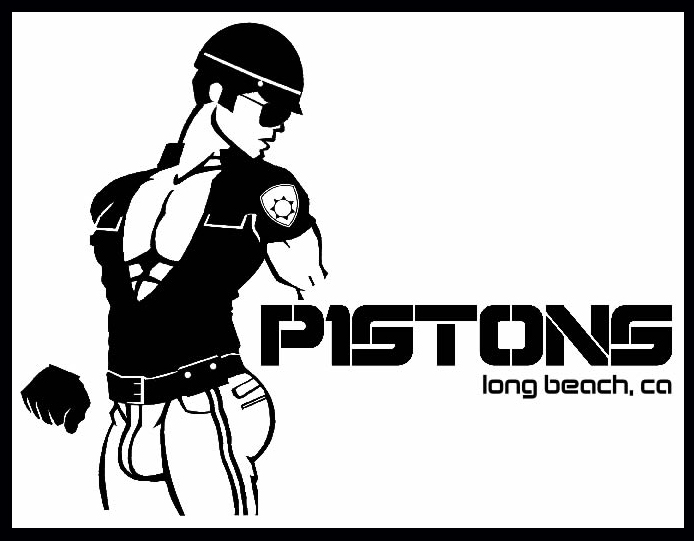 By Paulo Murillo
Another Gay bar closed its doors in Southern California, signaling yet another end of an era.
Pistons Bar in Long Beach, one of the longest operating leather gay bars in the U.S. has shut down after serving the gay community for 51 years.
Pistons held a Last Dance Barbeque Beer Bust on April 17, their last day of operation. According to comments left on the bar's Facebook page, the Last Dance Beer Bust was well-attended with a great crowd of leathermen, titleholders and community folk. "Watching beer pong is hilarious," Gerald H. Creole posted. "That'll be one of many things I'll miss about Pistons. A nice sendoff for the bar. It will be missed."
Established in 1967, Piston's has been a Gay Bar under various names for over 40 years (Jim's Corral, Mike's Corral, Wolf's etc). According to their Yelp page, Piston's has been active in the Community by holding Events for every part of the Gay Community, such as Gay Uniform Clubs, Gay Motor Cycle Clubs, Gay Pool Leagues, Gay Soft Ball Teams, Gay Swim Teams, Gay Latin Groups, Gay Black Groups, Aids Charities, and many more. Piston's most recent owner, Robert S., bought Piston's with a vision to create the Friendliest Gay Bar, where all are welcome. Robert believes in giving back to the Community, through various Events and Fund Raisers.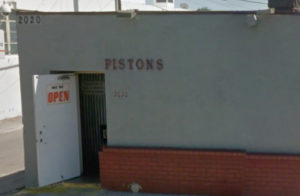 No details yet on why Pistons Bar closed, but according their their website, which has also been shut down, times have changed and so have the needs of the community it once served.
To share memories via photos, visit https://www.facebook.com/events/453054098234022/