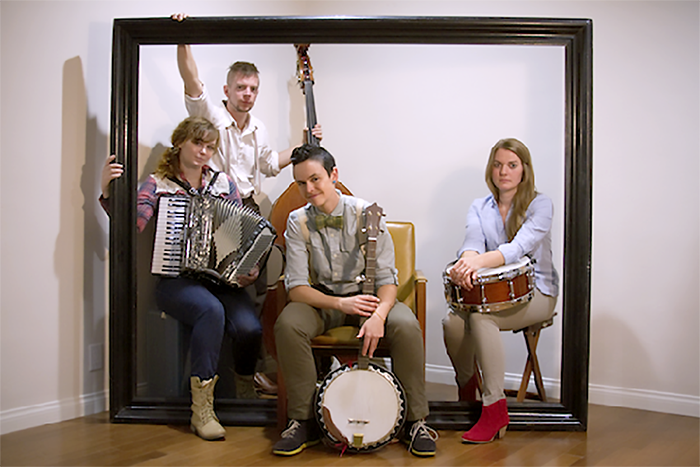 ABBY AND THE MYTH
Mark your calendar: Ventura County Pride, Saturday, August 22, 2015. This year's
performers include Selma Cherry, Abby And The Myth, Elkke and Ani Nervokha.
BY VICTOR MELAMED
Ventura County PRIDE will celebrate its annual festival on Saturday, August 22nd at Promenade Park, right off beautiful Ventura beach in sunny southern California.
The event, the largest LGBT-oriented gathering in the county, brings together a crowd in which the differences in age, sexual orientation, gender identity, system of belief, race, language, and many more, only add up to its beauty and appeal.
Aside from the awesome location and great weather, the festival offers its attendees a chance to enjoy a variety of performers and their unique music and artistic skill, from local bands to well-loved drag queens. This year's performers include Selma Cherry, Abby And The Myth, Elkke and Ani Nervokha.
Ventura County PRIDE's parent organization Diversity Collective Ventura County produces two other major annual events in the county besides the festival: the Diversity Gala (September 26, 2015), an upscale fundraiser for upcoming health/wellness programs and services which unfortunately have lost their government funding; and the AIDS Walk Ventura (March 5, 2016), a 5K walk to celebrate and remember those in our community who have passed due to HIV/AIDS-related issues, to raise awareness about the importance of education on safer-sex practices, and to advocate for the eradication of the social stigma inflicted upon those who are currently affected by this disease.
This year's festival is expected to be the most successful yet, with the extra boost of happiness from the Supreme Court's ruling on marriage equality.
---
For more info visit: vcpride.org.