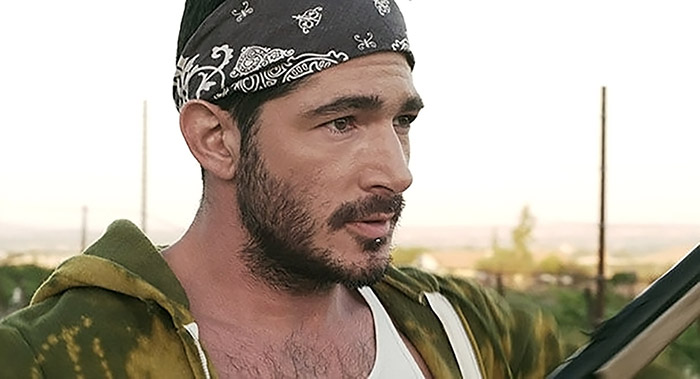 The award-winning exploration of the ties between two gay bothers, starring Frankie Valenti, now on DVD.
BY VICTOR MELAMED
In a career changing move, Frankie Valenti, aka former adult star Johnny Hazzard, makes a tremendous leap to the big screen in the award-winning feature "Tiger Orange," which will be released by Wolfe Releasing on DVD this month, as well as on Video on Demand.
Directed by Wade Gasque and co-starring Mark Strano, the film is set in a small town in Central California and centers on two estranged gay brothers who struggle to reconnect after the recent death of their homophobic, working class single father. Valenti, who plays the younger brother and black sheep of the family, has been receiving unanimously superb reviews for his cross-over performance, winning the Best Actor Prize at The Madrid LesGaiCineMad Film Festival.
While bad boy Todd (Valenti) ran off to Los Angeles and is now out and proud, his mostly closeted brother Chet stayed at home to run the family hardware store and care for their ailing father until the father's death.
Broke and homeless, Todd returns to the brother he left behind. As long-simmering resentments boil to the surface and the pair confront their differences and similarities, "Tiger Orange" serves up a poignant depiction of family dynamics and small town life.
Frankie Valenti aka Johnny Hazzard was one of the top selling gay adult film stars of the last decade. He has since become a series regular on Here TV's "The Lair."
---
To purchase Tiger Orange visit www.wolfevideo.com.