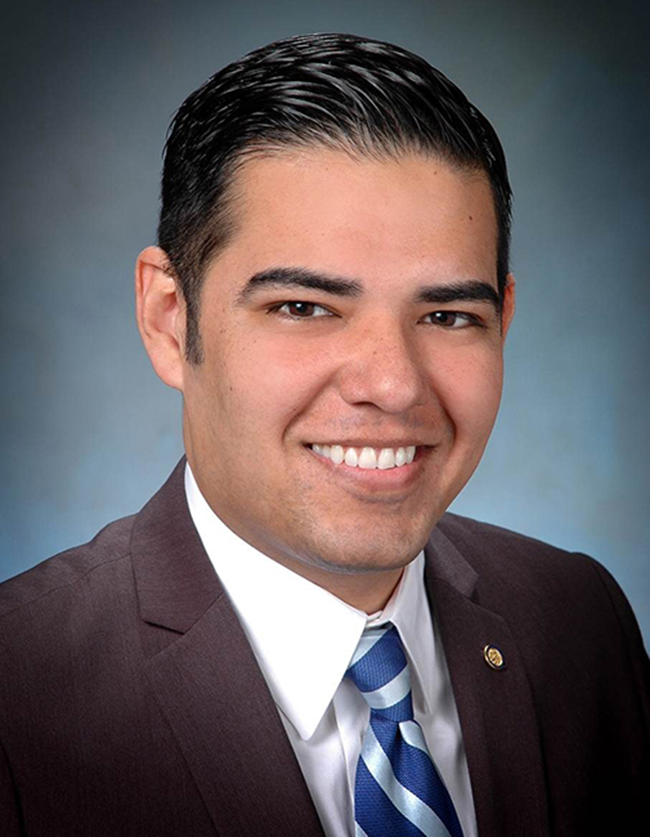 Long Beach Mayor Robert Garcia welcomes you to Pride. 
BY VICTOR MELAMED
It has been almost a year since you have been in office—how would you sum up your first 12 months?
"It's been great. I'm extremely grateful to be able to represent the city I love, and we've been seeing a lot of positive changes happening all over Long Beach. We're seeing new investment, new residents moving in, great new special events…Long Beach is really taking off."
As Long Beach's first Latino mayor, as well as the city's first gay mayor, are there any issues that you feel particularly passionate about?
"I certainly have always felt strongly about the issues that impact the LGBT community, as well as Latinos in the city. So of course, marriage equality and immigration issues are always on my radar, and I'm proud that Long Beach has always been on the right side of those issues."
As this issue is our Long Beach LGBTQ Pride issue, is there anything you would like to convey to our readers regarding this event?
"I think we have the best Pride Parade and Festival in the world, and I want to encourage everyone to participate. It's an amazing week here in Long Beach, with everyone celebrating love, equality, and freedom."
Is there anything we haven't asked that you would like to share with our readers?
"Just that they should come to Long Beach and experience first hand all we have to offer. We really have it all here—perfect weather with a beautiful coastline, shopping, arts, entertainment and restaurants, recreational activities, and, most important, great people. There's a reason Long Beach residents love our city so much, and we want as many visitors as possible to come and see for themselves."