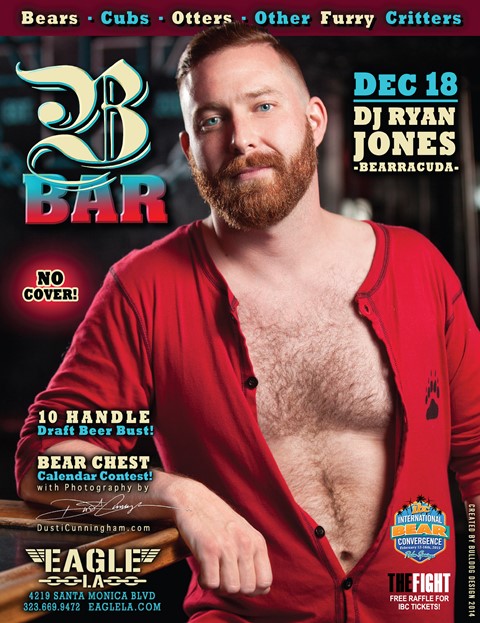 SAVE THE DATE!!!
THE FIGHT Magazine invites all bears, cubs, otters and fans of all scruffy, furry creatures to gather at B Bar, at the The Eagle LA, for some big hairy fun with hot tunes by DJ Ryan Jones.
Don't miss out this Thursday, December 18, starting at 9 p.m.
Enjoy 10 handle draft beer bust, and a chance to win free International Bear Convergence (IBC) tickets!!! The raffle is free, which makes your chances to win free, free, FREE!!!
Also that night, there is a Bare Chest Calendar contest with photography by Dusty Cunningham (visit dustycunningham.com)
Check out our Facebook invite at:
https://www.facebook.com/events/755659971181159/
Be sure to be there. And bring a sexy bear.