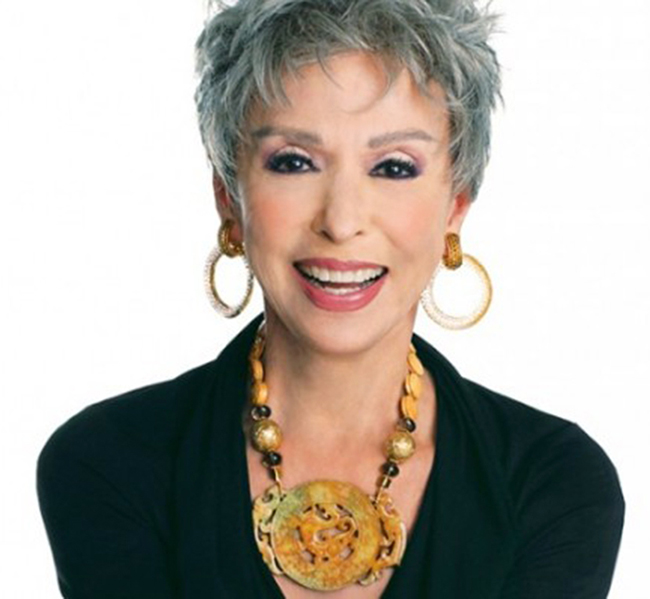 A THANKSGIVING MOMENT: APLA

"Bar on 4," 9700 Wilshire Boulevard., LA, 6:30pm to 8:30pm.  Visit apla.org for more information.  Cocktail reception in honor of Ron Valdez, a former AIDS Project Los Angeles board member.  
PALM SPRINGS PRIDE POOLSIDE KICKOFF
Hacienda Cantina and Beach Club, 1555 S. Palm Canyon Dr., 11am – 6pm. For more, visit pspride.org.  A sun lover's paradise in a classic Palm Springs setting.
CUB SCOUT
The Eagle, 4219 Santa Monica Blvd, LA, 8:00pm-2:00am.  For more information, call (323) 669-9472. The bears and cubs come together for Cub Scout with DJs Chris Bowen and Victor Rodriguez on the first Friday of the month.
#TRADE CHEAP PBRS NIGHT
Faultline, 4216 Melrose Ave, 8pm-2am. For more info, visit faultlinebar.com. The scruffy boys come out to #Trade where you get cheap Pabts Blue Ribbon Beer on the first Friday of every month at Faultline.
PALM SPRINGS PRIDE HOT WET & PROUD POOL PARTY
CCBC Resort, 68300 Gay Resort Drive, Cathedra City, 12pm – 10pm. Visit pspride.org to purchase tickets. A clothing optional affair.  Enjoy a day of sunshine with naked men, music and then a drag show under the stars.
LA LGBT CENTER'S VANGUARD AWARDS
Hyatt Century Plaza, 2025 Avenue of the Stars, 6pm-11pm. Visit lalgbtcenter.org for more information. The world's largest LGBT organization celebrates its 45th anniversary with a star-studded gala honoring George and Brad Takei, Marvel Entertainment and L.A. County Supervisor Zev Yaroslavsky.
PROJECT NUNWAYLA 2014
West Hollywood Park Auditorium, 647 N San Vicente Blvd, 6pm. For more information, visit projectnunwayla.com. The LA Sisters & the City of West Hollywood Present this over-the-top designer competition & fashion show. This year's panel of judges include: Jai Rodriguez and ChiChi LaRue.
REBELLIOUS BEAUTY ART SHOW
Heart of Art Gallery, 1907 Rodeo Rd, LA, 8pm-12am. For more information, visit heartofartgalleryla.com. Over 30 talented local female and queer artists and photographers participate.
PALM SPRINGS PRIDE PARADE
Downtown Palm Springs, Palm Canyon Drive, 10am-12:30pm. For more info, visit pspride.org. New route travels sound along Palm Canyon Drive from Uptown to Downtown Palm Springs. Parade ends at the gate of the Pride Festival.
CROWNING OF QUEEN OF THE UNIVERSE
Circus Disco, 6655 Santa Monica Blvd., LA, 7pm – 2am. For more information, visit QueenUniverse.com. "The Best in Female impersonation." Portion of the proceeds to benefit: Christ Chapel Long Beach Food Bank.
PET ART ETC.
Kopeikin Gallery & Western Project, 2762 & 2766 S. La Cienega Blvd, LA, 11am-2pm. For more information, visit pawsla.org. PAWS/LA's 12th annual charity auction of artwork will feature works by Ed Ruscha, Andy Warhol, SHAG, Ross Bleckner, Kenny Scharf, Shepard Fairey and many more.
DANCING WITH THE DESERT STARS
Palm Springs Convention Center, 6pm. For more info: www.desertaidsproject.org. A magical evening of music, dance, community, friendship, and fundraising benefiting Desert AIDS Project. Legendary actress and singer Rita Moreno is one of the judges.
HOMO-HARVEST: GAYRATITUDE
Spirit Studio Silverlake, 2601 Hyperion Ave, Silverlake, 8pm-11pm. For more information, visit homo-harvest.tumblr.com. Fresh, hot underground queer performance art curated around themes of autumn rituals, nature, and giving thanks.
TURRRKEY SQURRRL LA
Akbar, 4356 W Sunset Blvd, LA, 9pm-2am.  For more information, visit squrrrl.com. The Nest is back with a hefty dose of kick-ass house and techno sounds.
TRIBE GAY MEN'S DISCUSSION GROUP
West Hollywood Public Library, 625 N. San Vicente Blvd, WeHo, 7:30pm-9:30pm. For more info: weho.org/tribe. Every third Wednesday of the month, gay men meet to talk about their own experiences. Topics range from health and body image to the male sex drive.